Description
Shield with dual-channel driver of motors operating with a voltage from 6 V to 24 V and current up to 10 A per channel (max. 30). On board are buttons to manually control the direction of rotation of the motor. The system can be connected directly with GPIO connectors of minicomputer Raspberry Pi 3+, 3, 2, B+ and A+.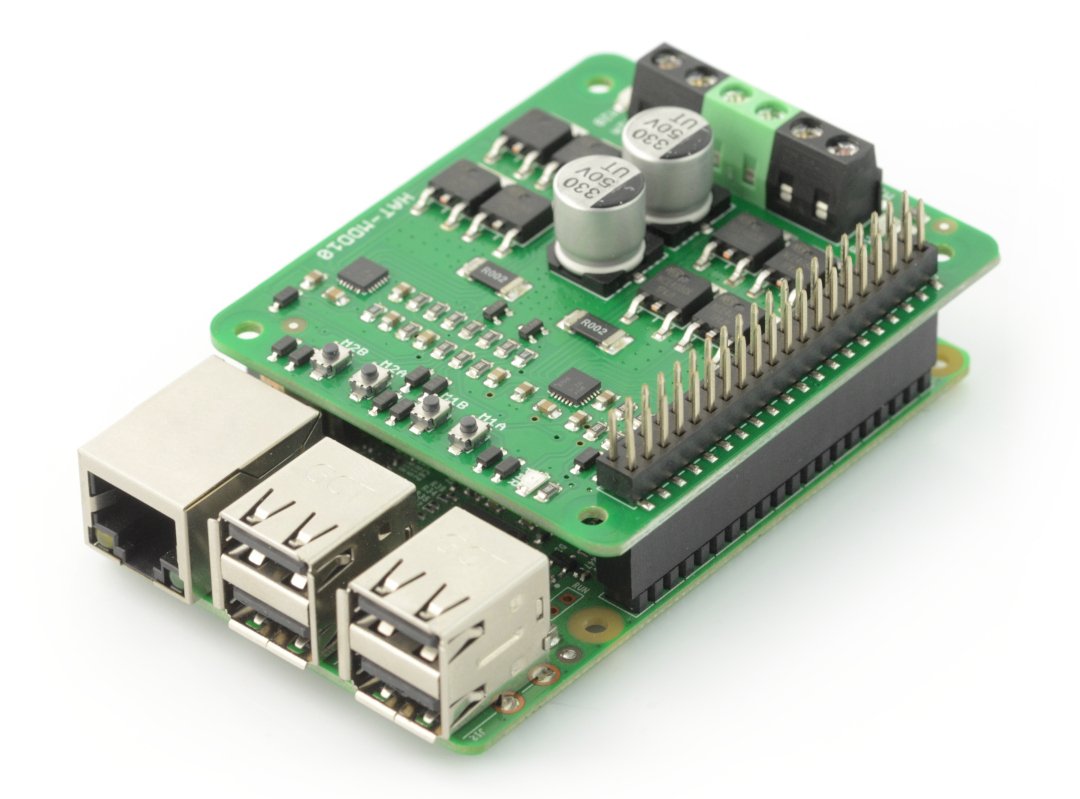 The subject of the sale is the shield with dual-channel driver of motors, minicomputerRaspberry Pican be purchased separately.
The whole system consists of the transistors NMOS H-Bridge for improved performance without the need to use the radiators.
Specification
Supply voltage: 6 V to 24 V
Average current per channel: 10 A (up to 25 °C without the use of radiator)
Short-time current: up to 30 A (up to 10 sec)
Constructed of NMOS H-Bridge transistors
Built-in LEDs for each channel
Frequency of the speed control of PWM: 20 KHz
Buttons for manual control of motors
Connector compatible with: Raspberry Pi 3+, 3, 2, B+, A+
Supports TTL PWM from microcontroller
The overcurrent protection
Dimensions: 67,5 x 59 mm
Set includes
HAT-MDD10 shield
Extended goldpin strip of 25 mm