Description of product: Proto Board for Raspberry Pi Zero
Board allows independent creation of electronic circuits. Connected directly to the GPIO pins minicomputer Raspberry Pi Zerousing the installed connector 40-pin. It has two-way mounting hole (raster 2.54 mm), allowing to solder the goldpin connectors,sensors,modulesandintegrated circuitsin case through hole (DIP).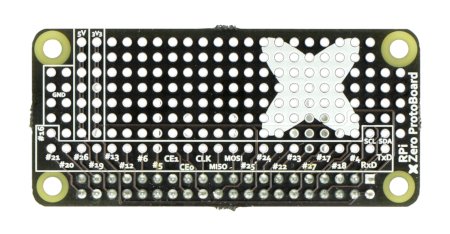 Board has soldered female connectors suitable for Raspberry Pi Zero, put out pins on the GPIO holes for self-soldering goldpin connectors - 2.54 mm raster(not included in the set, can be purchased seperately).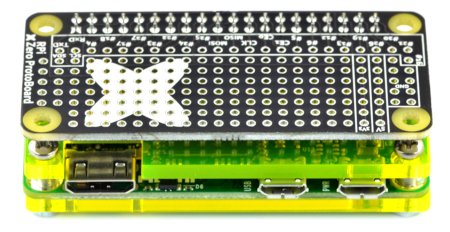 The subject of the sale is the board,Raspberry Pi Zeroand the case can be purchased separately.