Product description: Pico Dual Expander - 2 x 20 GPIO lead expander - for Raspberry Pi Pico - Waveshare 19343
Another product in the series of extensions for Raspberry Pi Pico-the Pico Dual Expander pinout expander produced byWaveshare. It allows toextend functionality ofRaspberry Pi Pico. It hastwo fields(with male pins) in2 x 20pin layout for additional peripherals and one field (with female pins) for main module - Raspberry Pi Pico. Each of the pins isappropriately labeledso that the user knows what each pin corresponds to. This greatly improves the process of connection and reduces the possibility of mistakes. Expander does not require additional soldering. External dimensions of the board are 103.5 x 55 mm.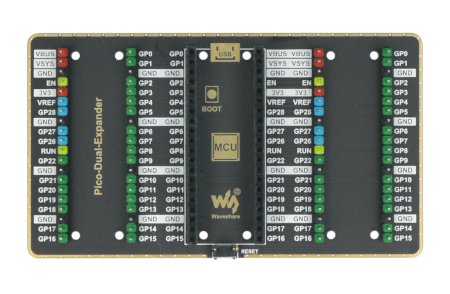 A dual expander from Waveshare that allows you to complement your Raspberry Pi Pico with additional peripherals.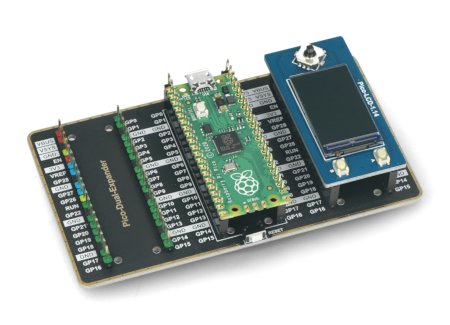 The subject of this sale is a dual lead expander for Raspberry Pi Pico.The peripheralsandRaspberryPi Pico can be purchased separately from our store.
Overview of key features
Connectors in a standard that allows you to connect your RaspberryPi Picodirectly (with soldered male connectors) or connect it using connection cables
The expander board includes space for two modules with 2 x 20 pin spacing, allowing you to use additional peripherals in your design
Detailed pinout markings, which minimize the risk of incorrect connection of extensions
Technical specification of Pico expander for Raspberry Pi
Type: lead expander
Compatible with: Raspberry Pi Pico
Number of fields:

for peripherals: 2 fields with male pins for connecting overlays or accessories using connection cables
on Raspberry Pi Pico: 1 field with female connectors to connect Raspberry Pi Pico with soldered connectors

No soldering required
External dimensions: 103.5 x 55 mm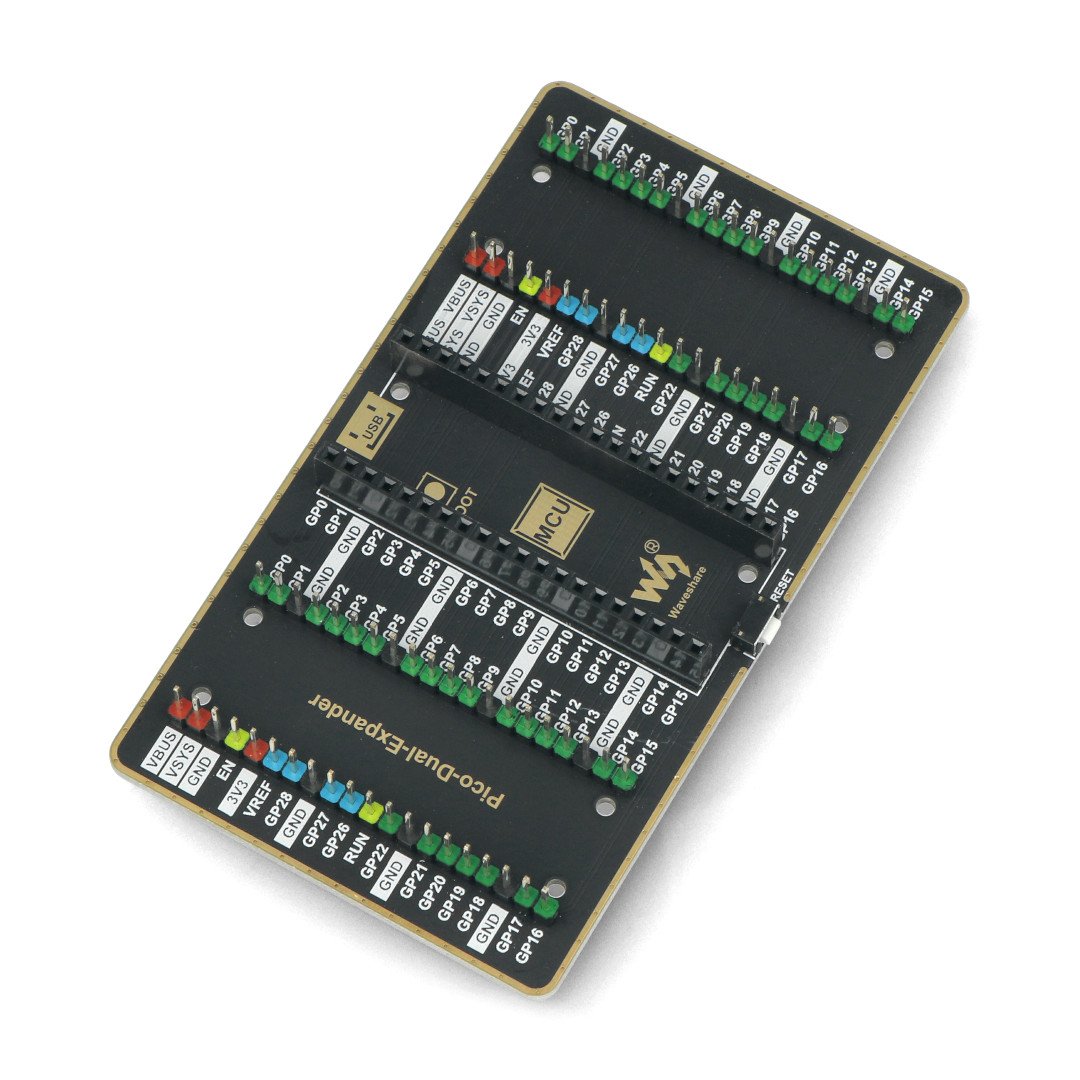 The expander has space for one Raspberry Pi Pico and two add-on modules.