Product Description: Rotary switch 4 positions 2 circuits - 30mm
Four position rotary switch for housing equipped with 10 contacts. The overall height is 29.5mm.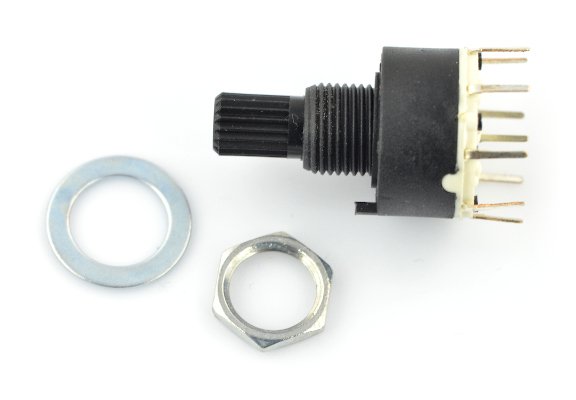 Rotary switch specification
Type: rotary 4-state
Number of circuits: 2
Number of leads: 10
Electrical parameters:
Contact resistance: 100 mΩ

Life: 10 000 switchings

Switch does not short-circuit when switching

Mounting diameter: 16 mm

Axis length: 15 mm

Thread diameter of axes: approx. 6 mm (we also offer 6 mm caps)
Height: 29.5 mm
For details, please refer to the technical documentation.