Description: Resistance soldering iron LUT0066 - 30 W / 130W
Soldering gun with adjustable power 30 W and 130 W, equipped with ceramic heaters and interchangeable tips. Supply voltage 230 V.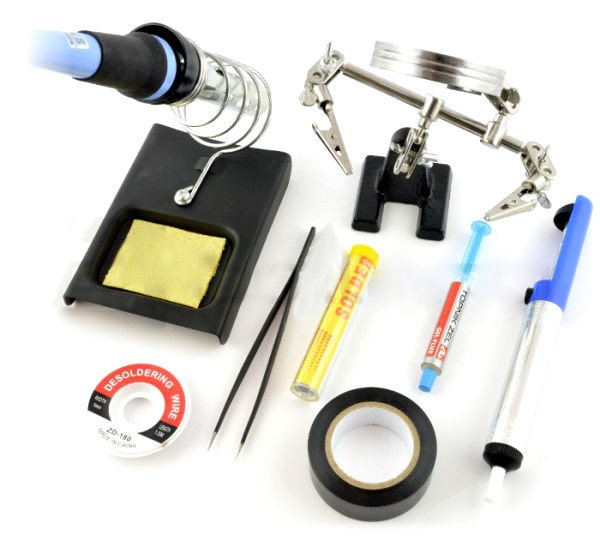 The subject of the sale is a soldering iron, the rest of the accessories can be purchased separately.
Specification of resistance soldering iron LUT0066 - 30 W / 130 W
The soldering iron has a ceramic heater and replaceable tips (one included)

The capacity of the heater 30 W or 130 W (select a button on the body of the soldering iron)
Soldering iron length: 15 cm
Power supply: 230 V AC
In our offer we also have suckers, solder braids, soldering tin and other soldering accessories.