Product description: Soldering Station WEP 937D+ - 75W
Tip-based soldering station WEP 937D+ with smoothly regulated temperature in the range from 200°C to 480 °C. Thanks to the integrated temperature sensor in the heater and LED display, you the check the exact temperature. Advantage of the station WEP 937D+ is its high power, due to which the tip is rapidly heated to a predetermined temperature. It has a higher heat output of 75W when compared to the station WEP 937D.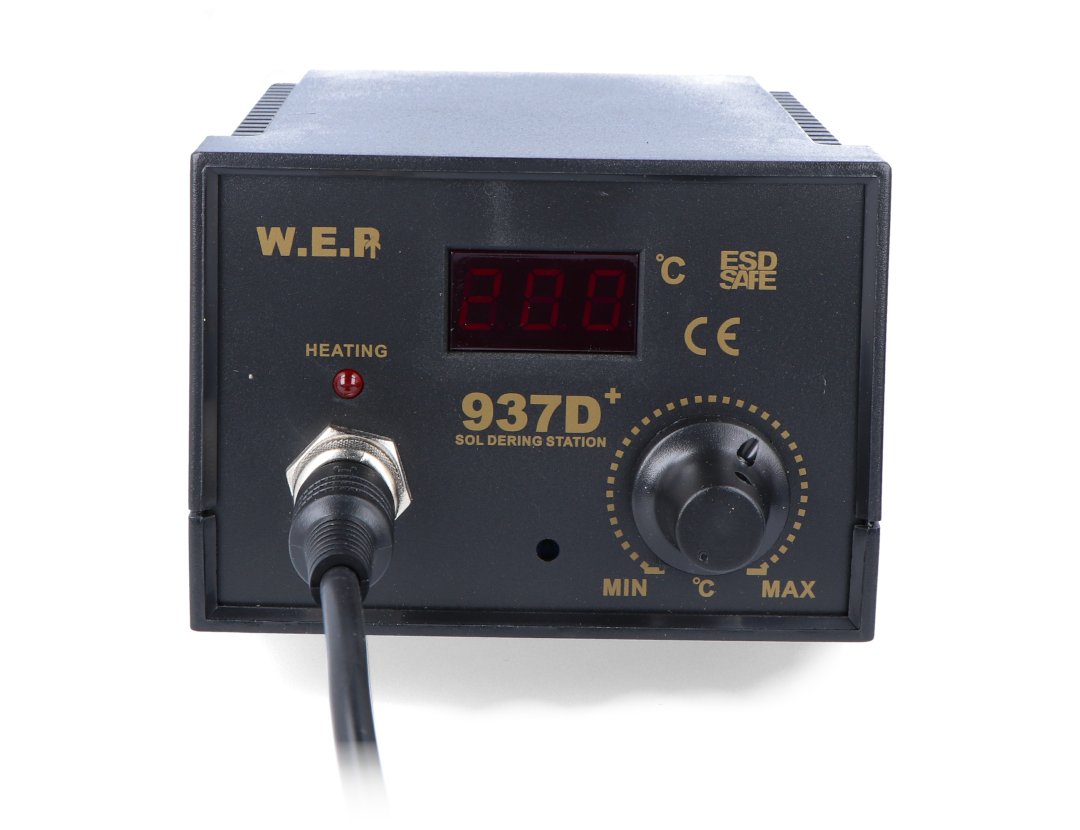 Specifications of BGA soldering station WEP 937D+
Power supply: from 220 V to 240 V
The system is ESD SAFE
Adjustable temperature range from 200 °C to 480 °C
The iron's increased heating power: 75 W
Heating element ceramic
Digital temperature indicator

Dimensions: 110 x 90 x 130 mm
Included:
WEP soldering station 937D+
Stand for the soldering iron
Cleaning sponge for soldering tip
Soldering iron with tip T-I installed
First run
Youi should not run the device immediately after delivery.
Equipment must remain for about 12 hours at room temperature before switching on.
All complaints caused by running of the equipment too soon will be denied.
You must completely remove the screw/screws from the bottom station if the source of air supply is the compressor. These screws are marked in red (1 or 3 screws depending on model).
Our range of accessories for soldering: