Product description: Sonoff T3EU3C-TX - Touch wall switch - 433MHz / WiFi - 3 channel.
Sonoff T3EU3C-TX- the smart touch switch. It is equipped with 3touch buttons soyou can control three light circuits.The control is also done by using applications for mobile devices via WiFi or by remote control on 433 MHz. TX version has improved touchfieldsand general appearance of the device. The corners of the switch have been rounded to give it an elegant, modern look.Thefront panel is fitted withtempered glass,which protects the switch from scratches and is more difficult to break. Illuminatedtouchfieldsmake it easy tofind the switch in the dark.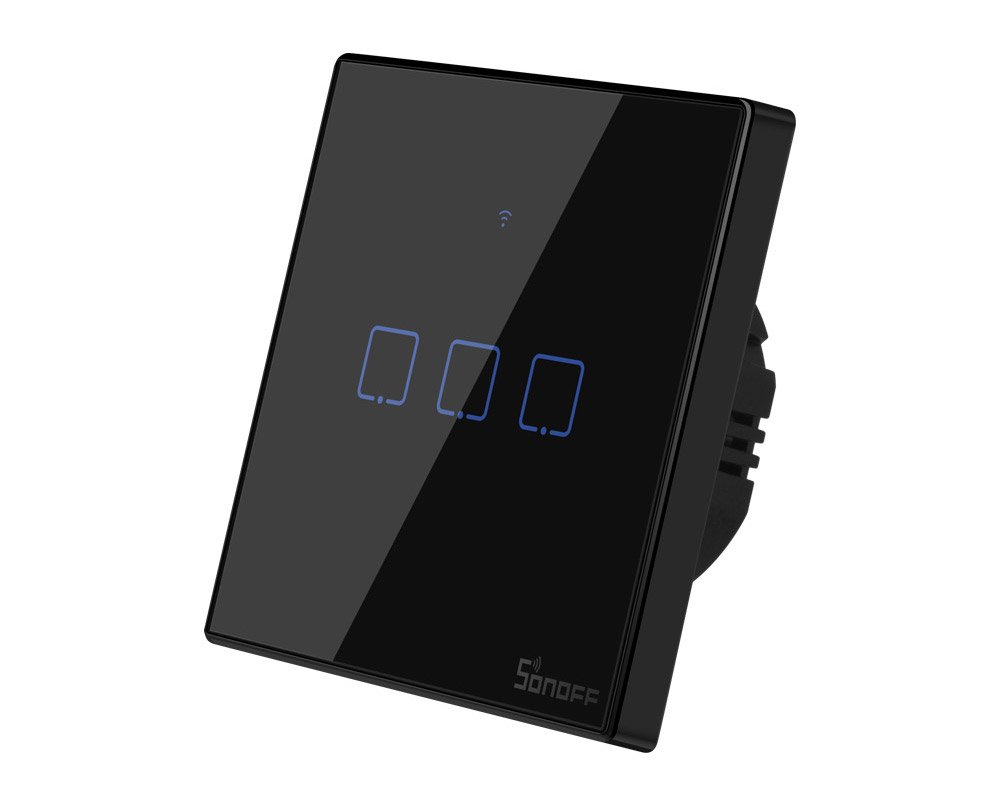 Intelligent Sonoff T3 switch.
Sonoff switch controls
TheSonoffswitch is equipped with WiFi and RF 433 MHz connectivity. It can be controlled manually, just like a normal wall switch, or remotely using the eWeLink appfor Android andiOSdevices,whichis located on the AWS cloud, so you can control the device from anywhere in the world.The RF receiver allows you to control the switch with the remote control on 433 MHz. When paired with avoiceassistant, such as Amazon Alexa or Google Home, the device supportsvoicecommands.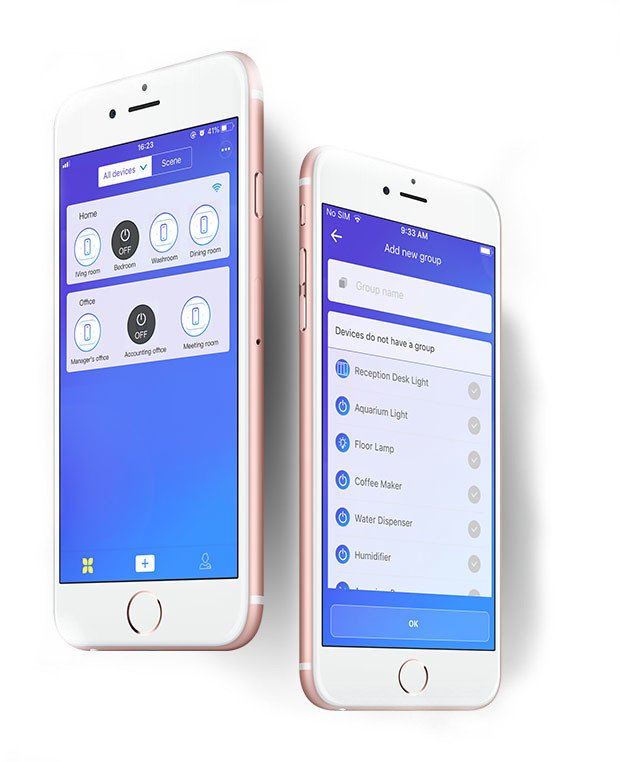 The eWeLink application on iOS.
Differences between T0, T1 and T3 models
Sonoff switch specifications
Voltage: 100 to 240 V AC
Power: 2 A
Number of control channels: 3
Remote control: RF 433 MHz remote control
WiFi standard: 802.11 b/g/n
WiFi frequency: 2.4 GHz
The material of the workmanship: PC V0 and tempered glass on the front panel
Dimensions: 86 x 86 x 35 mm