Description of product: Electrolytic capacitor 100uF/35V 6x12 mm 105C THT - 10pcs
Through hole electrolytic capacitor of 100 uF / 35 V. Pins' pitch: 2.5 mm. Size: Ø6 x 12 mm. Price is for 10 pieces.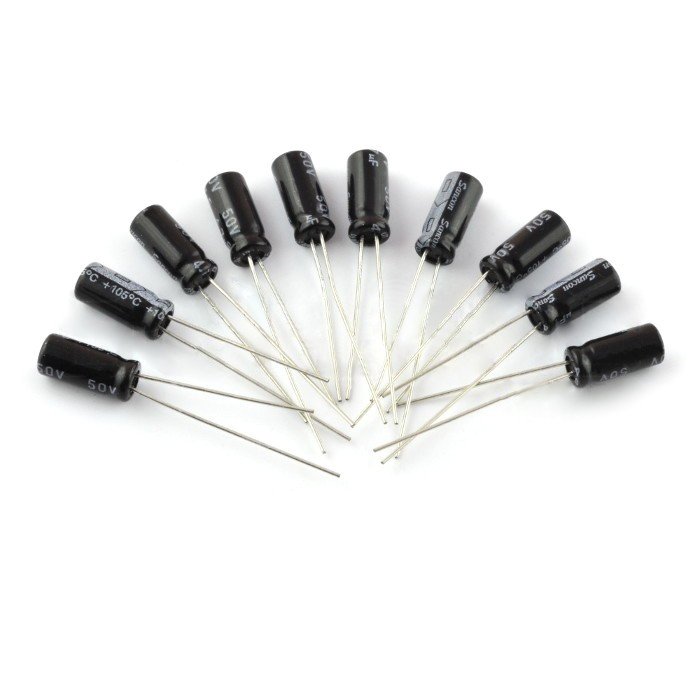 Kondensatory elektrolityczne 100 uF.
Specification
Capacitance: 100 uF
Maximum voltage: 35 V
Maximum temperature: 105 °C
Pitch of pins: 2.5 mm
Case dimensions: Ø6 x 12 mm
Items are sold in set of 10 pieces in separate, signed packages.