Product description: Tuya - intelligent thermostatic head ZigBee
Thethermostatic headallows you to control the heater temperature intelligently through ZigBee protocol and Tuya Smart Life application. The device has a built-indisplay of the settemperature from 5°C to30°C.Using the head in the home heating system allows you to save up to 30% per year in heating expenses. The head is powered by twoAAbatteries(not included). Forproper operation of the sensor a connection to the ZigBee gateway is required.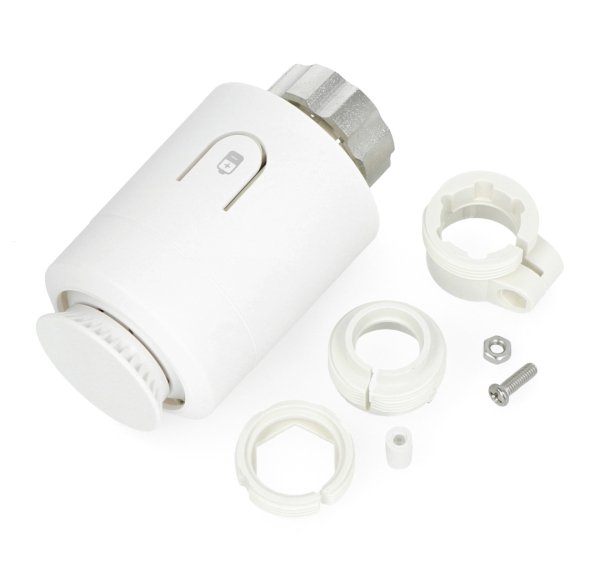 Tuya intelligent thermostatic head.
Main features of the thermostatic head
Remote temperature control

Scheduled weekly automation cycle with temperature setting for each hour

Controlling according to preset relationships between other automation elements, times of day or temperature

Preview of current and set temperature and their settings for the day, week, month and year

Controlling multiple devices simultaneously

It has a clear LED display

A set to fit any type of radiator valve

WindowsOP - during ventilation, the sensor detects the temperature change and automatically closes the hole to save thermal energy
Anti-Freeze - if the room temperature falls below 5°C, the head will maintain a minimum temperature of 5°C to protect the installation against freezing
ChildLock - the child restraint will be locked if the manipulator is pressed for longer
Battery Alert - low battery information
Holiday Mode - quick switching of the thermostat to holiday mode, the temperature will be kept constant at the pre-set level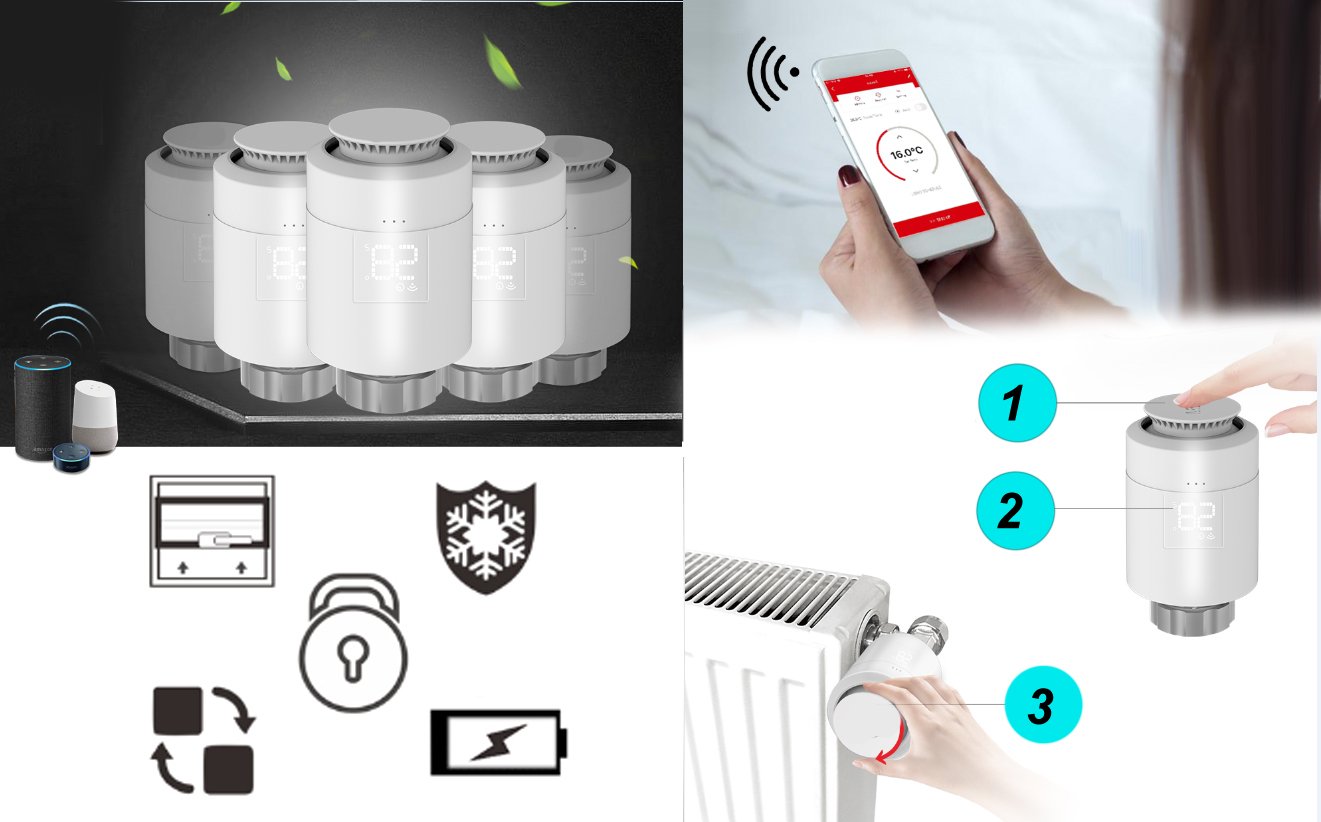 ZigBee intelligent thermostatic head.
Note
The device to work properly requires a connection to theZigBeegateway,which can be purchased separately.
Thermostatic head specifications
Adjustment range: 5°C to 30°C
Accuracy: 0.5°C
Protocol: ZigBee 3.0 to 802.15.4 standard
Antenna: built-in
Power supply: 2x AA battery (not included)
Mounting: M30 x 1.5 (adapters included)
Dimensions: 94 x 55 mm
Weight: 120 g