Description
Board with a converter FT2232H-56Q USB Hi-Speed 480Mb/s to UART/FIFO. The device has two interfaces that can be configured for asynchronous or synchronous serial or parallel FIFO interface. Two channels can also be configured for independent use with the MPSSE engine.PCB has a dual connector 26-pin, interfaces such as JTAG, SPI, I2C, UART, as well as a jumper to change the operating mode. Voltage supply from 3.3 V to 5 V.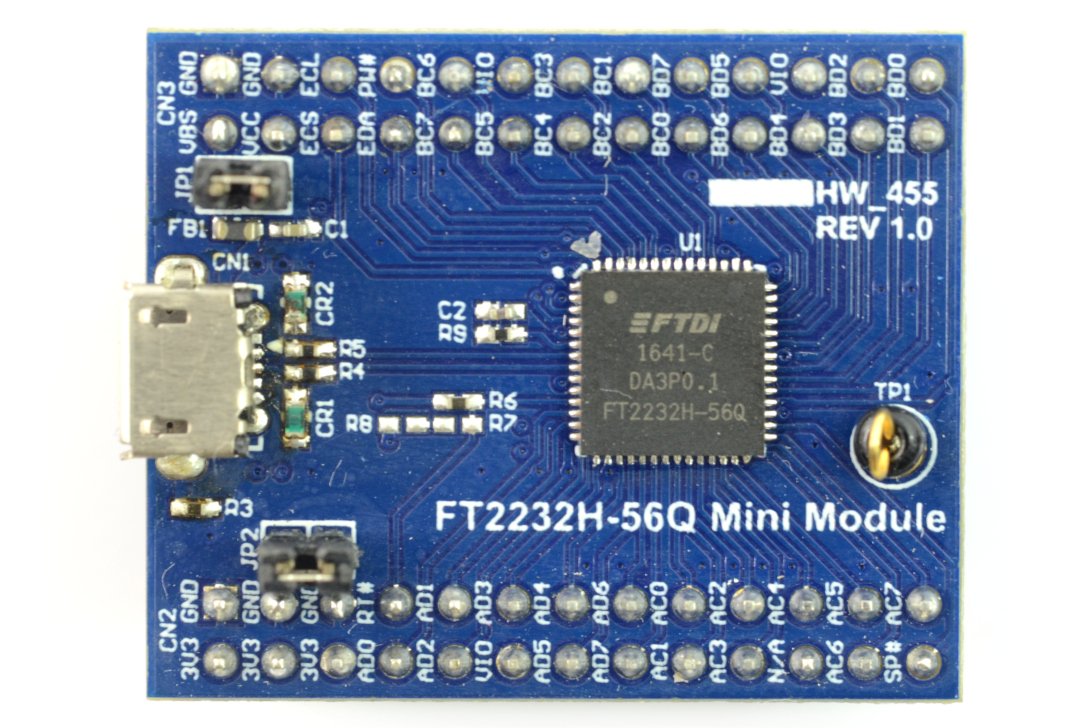 For proper operation the module requires the USB driver which can detect the device in the form of two COM ports (VCP). This allows the user to interact with the USB interface via a standard serial port (TTY). FT2232H-56Q fully compatible with USB 2.0.
The manufacturer providesUSB driversfor Windows, Linux, Mac OS and Android.
Specification
Supply voltage: from 3.3 V to 5 V
Power supply: micro USB
Speed of serial asynchronous data transfer from 300 baud to 12 megabaud TTL
Speed of serial synchronous data transmission: up to 30 MB/sec through JTAG, SPI and i2C
Compatible with USB 2.0 Hi-Speed
Connectors: 2 x 26-pin
Jumper to change modes of operation:

configuration
power supply
VIO source selection

USB dor Multiport asynchronous serial interface (2 ports)
Operating temperature: -40 °C to 85 °C
Size: 35,58 x 29,15 mm