Product description: USB-A - USB-C cable
OTG Kruger&Matz cable from the Basic series, will allow youto increase the comfort of using the mobile devices. Thanks to the adapter with USB, type A in the USB type C,you will be able to connect the pendrive, i.a. the phone, tablet or laptop withput  the USB A. Connecting the mass memory to a mobile device is not all!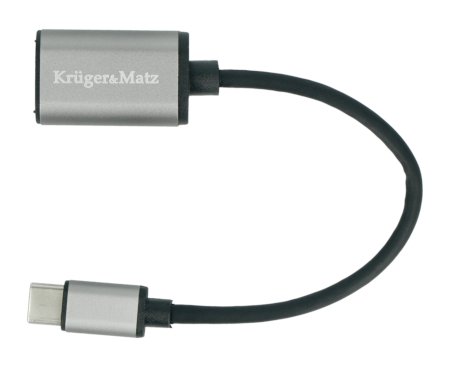 Example of connecting the keyboard to the tablet via USB A - USB C OTG adapter. In our offer, we also have otheradapters.
This cable allows also forthe connection of control devicessuch as a mouse or keyboard, making the work in the text editors on mobile devices, more pleasant and fruitful. Wire will also be liked by players because it becomes possibleto connect a wired controlleror joystick to your phone, so the comfort of the game will be significantly improved.
Specification of USB A - USB C adapter
Connector types: USB A - USB C plug 
Data transfer rate: up to 40 MB/sec
Length: 17 cm