Description: Hexagonal Wheel Adapter - 12mm/6mm - 2pcs.
Aluminum, lightweight adapter converting the 12 mm, hexagonal shaft, suitable for different wheels on a traditional, 6 mm motor's shaft. The length of the adapter is equal to 20 mm. Set includes 2 pieces of adapter, necessary are the screws and assembly key.

The adapter is designed for all motors with 6 mm shaft, for example, 37D series. Suitable i.a. for the Dagu Wild Thumper wheels .
Dimensions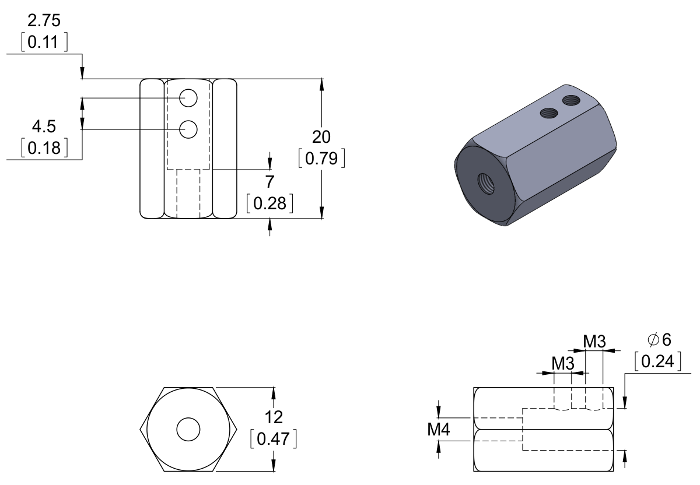 Download the drawing in PDF format.