Description
The module is an extension forArduinofrom the MKR series, allowing the use of MKR boards in projects designed for Arduino Uno. It allows to use the shields. It works with a voltage of 3.3 V. Due to its construction, the module is compatible withArduino MKR1000 WiFi - without connectors. Other models prevent the imposition of shields.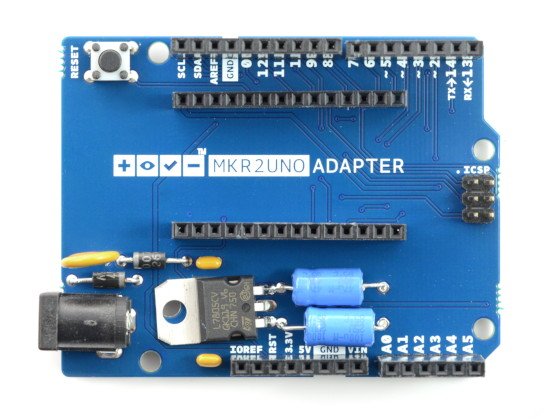 The product is compatible with Arduino
On the internet, you can findexamplesof use of the module.
Specification
Working voltage: 3.3 V
Supply voltage: from 7 V to 12 V
Analog inputs: 6
Analog output: 1
Pins of I/O: 14
Current of pin at 3.3 V and 5 V: 700 mA
Compatibility: it works with Arduino from series of MKR
Module dimensions: 69 x 53 x 15 mm (with pins)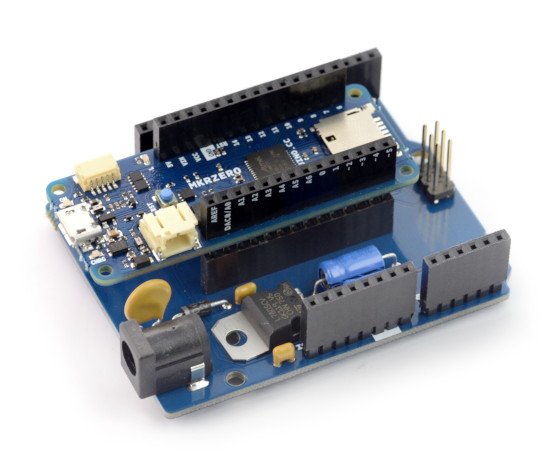 The subject of the sale is the shield.Arduinomust be purchased separately.
Attention!
Board series Arduino MKR has minor visual defects which the manufacturer i.e. the Arduinocompany explains with working on parameters of the new machine. We guarantee that all boards marked with a symbol Arduino, are original and come from the same source, as you can see by checkingthe list of authorized distributors.