Product description: Geared motor 10:1 37Dx65L 24 V 1000RPM + CPR 64 encoder - Polol 4699
The Pololenginehas a10:1transmission, generates1000 rpmand has a torque of5.5 kg*cm. It is powered by24 Vand the average current consumption is about100 mA. It is equipped with aCPR 64encoder, which generates 64 pulses per motor shaft revolution. The encoder has been covered with a plastic casing in black, which protects it against external conditions.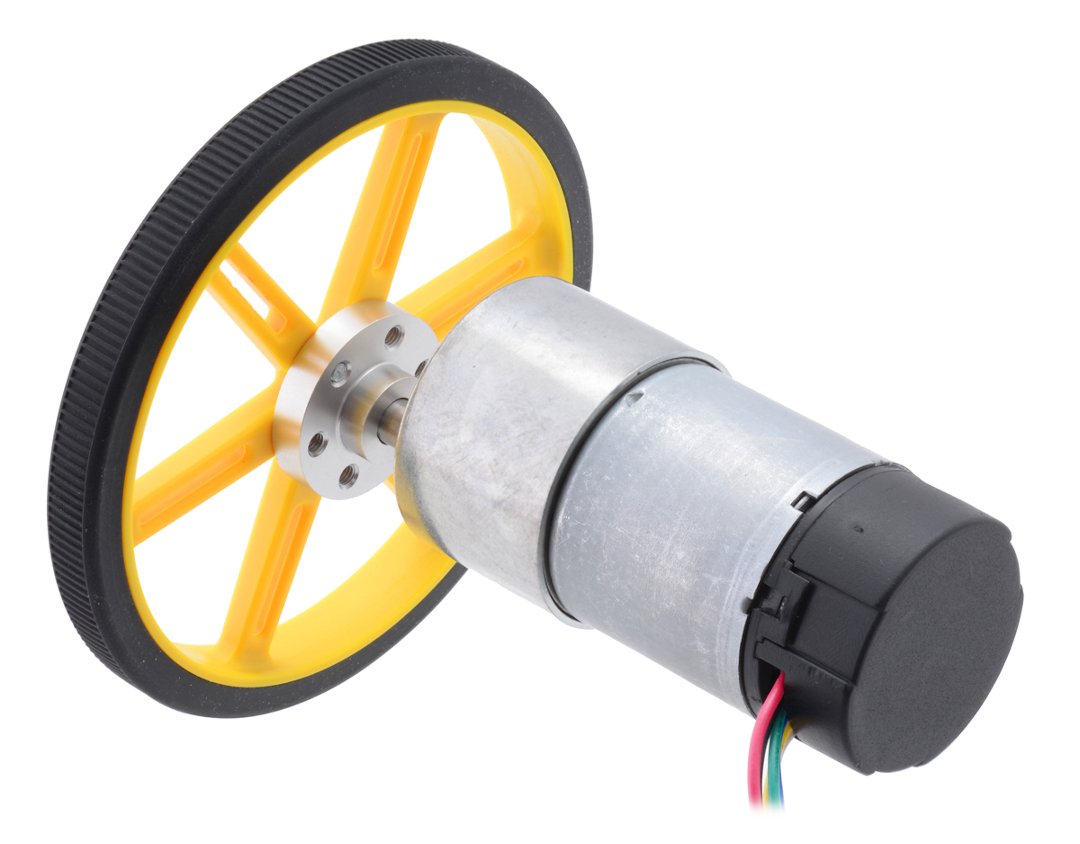 By means of an additionalhub, it is possible to mount wheels on the motor shaft.
Motor dimensions
The motor has a diameter of 37 mm and a length of 65 mm. Exact dimensions can be found in the drawing.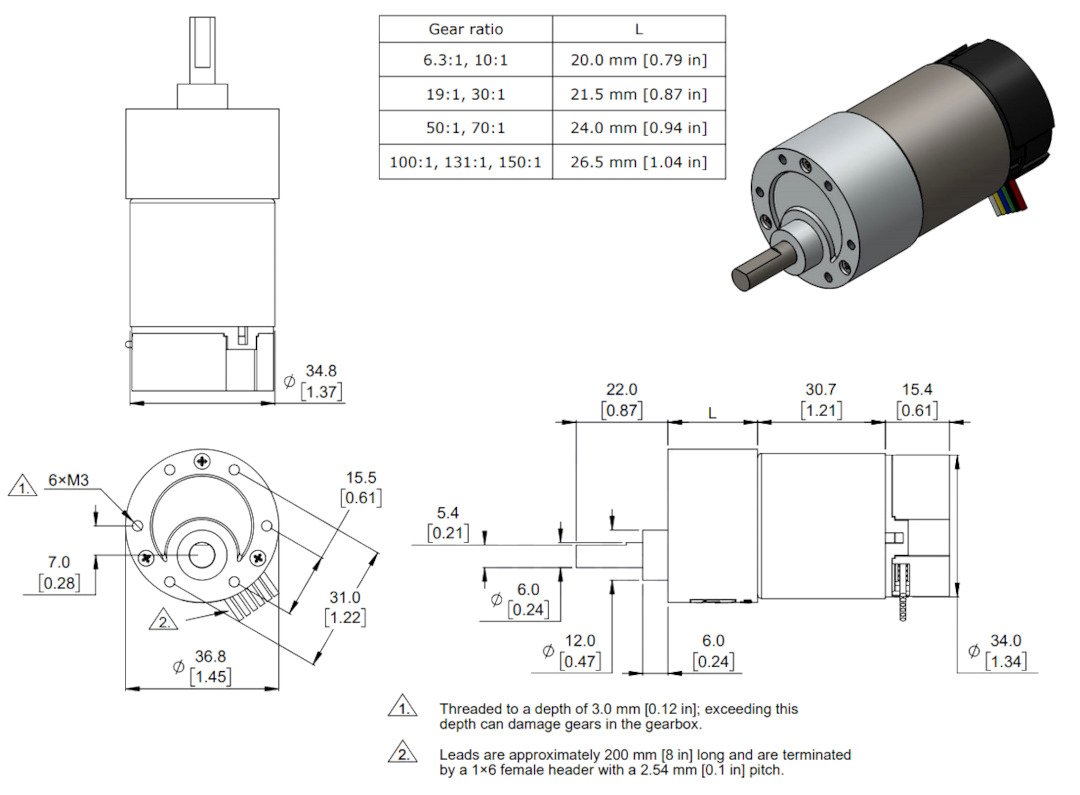 Motor dimensions.
CPR 64 encoder
A two-channel encoder, which uses the Hall effect, allows the detection of pulses on a rotating magnetic disk, located at the back of the engine. A quadrature encoder allows measurement with a resolution of 64 pulses per motor shaft revolution, and after translation it is the appropriate amount more.
Encoder outputs:
Red-

motor power supply

Black -engine power
Green -encoder mass potential
Blue -Encoder power supply (3.5 V to 20 V)
Yellow -encoder output A
White -encoder B output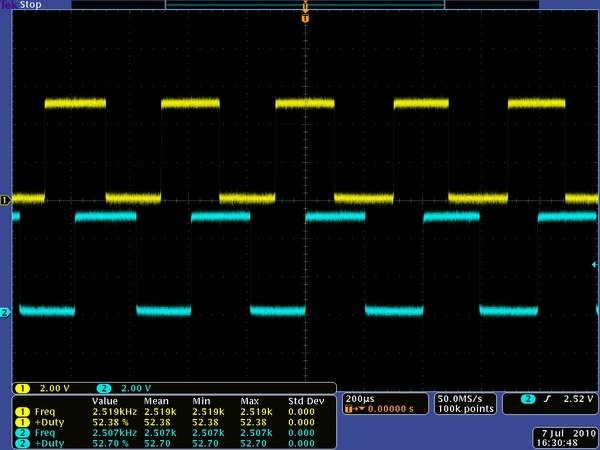 Signal from encoder outputs A and B.
Motor specifications
Specification
Power supply voltage:

24 V

Encoder operation voltage:

3.5 V to 20 V

Encoder resolution:

64 pulses per revolution

Gearbox:

10:1

Average current consumption at 24 V:

100 mA

Maximum power consumption at 24 V:

3000 mA

Speed at 24 V supply:

1000 rpm

Torque at 24 V supply:

5*5 kg*cm

Dimensions:

65 x 37 mm

Shaft diameter:
6 mm
The weight:

190 g