Description
Module from the Grove series with a 4-pin screw connection of 3.5 mm. It is designed to connect the cables with diameter from 0.2 mm to 0.8 mm for the microcontroller. It has 4 ports: VCC, GND and two other ports. It is used as a converter of the size of cables. The kit includes a cable adapted to Seeedstudio Base Shield v2.0.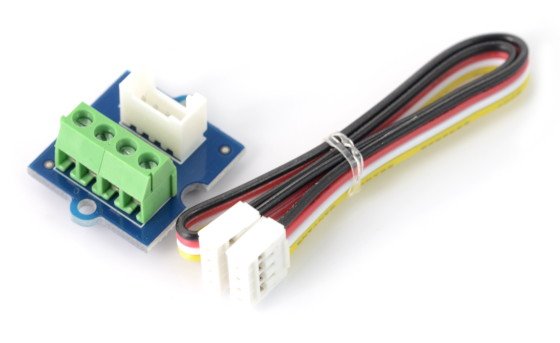 Modules include 4-pin cable for Base Shield v2.
Specification
4-pin s

crew connection: 3.5 mm pitch
Designed for cables from 20 AWG to 30 AWG:

from 0.2 mm to 0.8 mm diameter

Maximum current: 6 A
Maximum voltage: 125 V
4-pin Grove interface
Module dimensions: 20 x 20 mm
Weight: 4 g
The product is compatible with Arduino
The manufacturer offers the user guide for the module.

Connection
The sensor communicates with the microcontroller through the digital pins. It works as a converter of the cable's thickness. It has the following pins: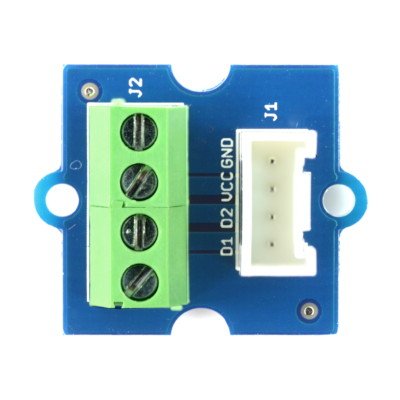 Pin
Description
GND
Ground.
VCC
Supply voltage.
D1
The D1 s

ignal

.
D2.
The D2 s

ignal

.
Grove is a series of modules and sensors that are compatible with Base Shields working with Arduino and STM32 Nucleo.