Product description: Grove - module with contact plate 170 holes - Seeedstudio 103020232.
Module with170 bran contactplateandGroveconnectorfor simpleconnection toArduino Base Shield cap andduplex connectorfor quick wire connection. There is alsoa status LEDon the board. Each line of the contact board has been wired so you can get one signal on the whole board line.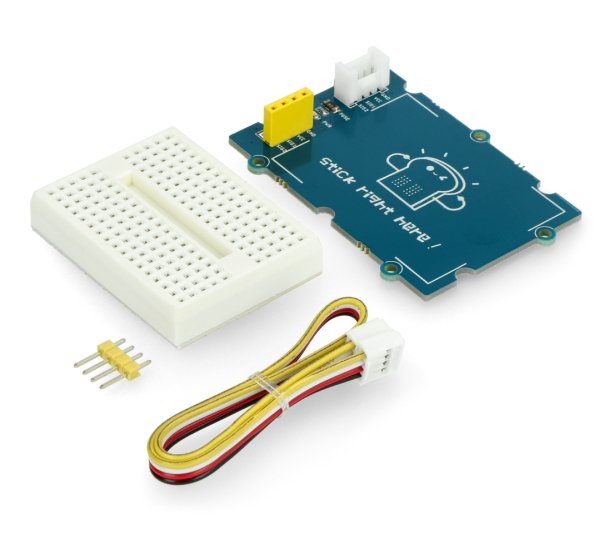 Included are a module, contact board, 4-pin male connector and Grove cable.
Main features of the module with the Grove contact plate
Built-in Grove connector for simple connection to the cover plate
Built-in 4-pin duplex connector
Maximum adjustable current up to 500 mA
Integrated status LED
Standard Grove size: 40 x 60 mm
Number of holes: 170
Set contents
Contact plate
Module with Grove connector and duplex
4-pin male connector
Grove cable