Description: Laser diode 1mW red 650nm 5V - Velleman WPM434
A module with a redlaserdiode with a power of 1 mWanda beam length of 650 nm. It is powered by5 V. It draws up to20 mA ofcurrent.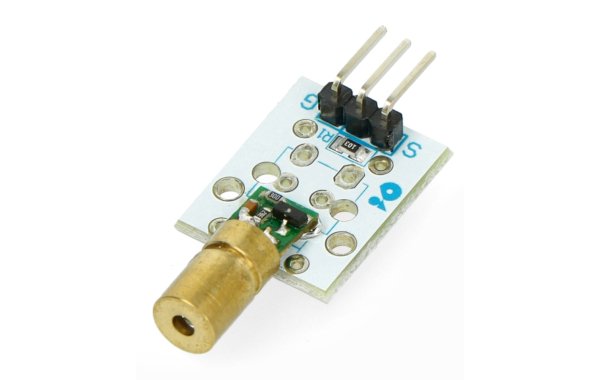 Laser diode 1mW red.
Connecting the module
The module works with any microcontroller. It has 3 pins, including one inactive. Just connect the 5V power supply and ground and the module will start emitting light.

The module's outputs.
Attention!
Do not look directly into the laser light source with the naked eye, it may lead to damage to your eyesight.
Specifications of the module with laser diode
Power supply voltage: 5 V
Wavelength: 650 nm
Power: 1 mW
Power consumption: 20 mA
Operating temperature: -10°C to 40°C
Dimensions: 18.5 x 15 mm