Product description: Grove - 0,66'' OLED display (SSD1306) 64x48px I2C - Seeedstudio 104020248
Monochrome OLED display produced by Seeedstudio. The screen is based on SSD1306 chip, its diagonal is 0,66" and resolution is 64 x 48 px. The module is equipped with Grove connector and communicates with the microcontroller using I2C interface. The supply voltage is 3.3 V or 5 V. The set also includes a cable for connection with Seeedstudio Base Shield v2.0 overlay. The display also supports U8g2 libraries.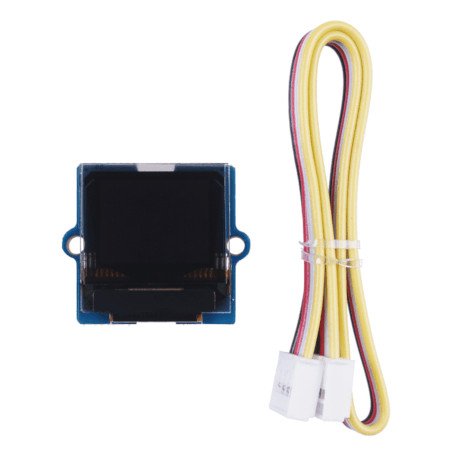 0.66" OLED display with Grove connector and compatible cable.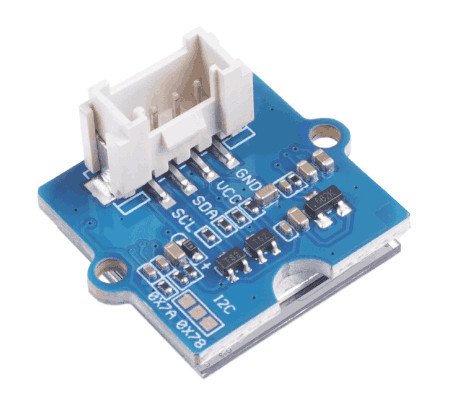 Leads of the OLED display.
Display pinout description
The display has a 4-pin connector in the Grove system standard, which allows easy connection to a microcontroller equipped with the same type of connector. The module has the following leads:
GND: system ground
VCC: supply voltage 3.3 V or 5 V
SCL: I2C bus clock line
SDA: I2C bus data line
OLED display specification
Chip: SSD1306
Type: monochrome OLED
Diagonal: 0.66"
Interface: I2C
Supply voltage: 3.3 V or 5 V
Output voltage: 0 V to 2.3 V
Temperature range: from -40°C to 85°C
Dimensions: 20 x 20 x 4 m
Weight: 9 g
Contents of the set
Grove - 0.66'' OLED display (SSD1306) 64x48px I2C
Grove cable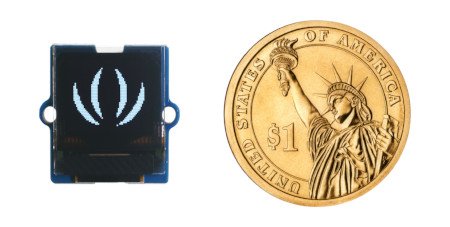 Monochrome 0.66" OLED display.