Description: Filament Devil Design PETG 1.75 mm 1 kg - Bright Yellow
A Devil Design philanthropy, inlight yellow. The spool contains1 kgnetbranch office.It can beused in all3D printersusing the FFF method, which is not protected against the use of third-party filaments andopen sourcedesigns.PETG isabeginner-friendlymaterialand is available in many colours.
For each material in our offerweoffer ready-madeprofiles for the Cura program, which allow you to use the filament immediately and without any configuration. For this purpose we import a file dedicated to a specific model.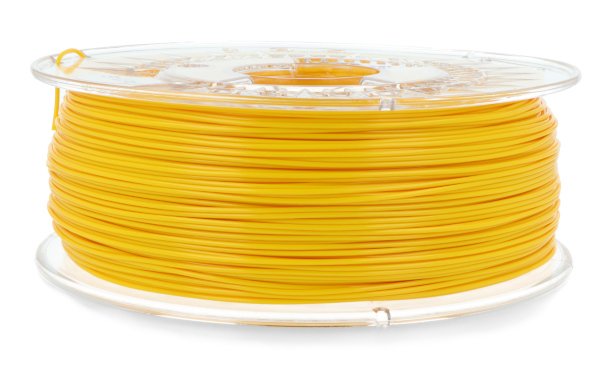 Filament Devil Design PETG 1.75 mm 1 kg - Bright Yellow.
Features of the PETG filament
Flexible
Odourless
Hydrophobic
High durability
High transparency
Scratch resistance
Suggested print parameters for filament
| | |
| --- | --- |
| Head temperature | From 220°C to 250°C |
| Table temperature | From 70°C to 80°C |
| Cooling the printout | Optional |
Specification of Devil Design PETG filament
Parameter
Scope
Diameter of pillar
1.75 mm
Dimensional tolerances of the philanthropy
+/- 0,05 mm
Roughness of the philanthropy
+/- 0,02 mm
Material surface
High gloss
Material contraction
Very low
Spool - material
Transparent polycarbonate
Weight of empty spool
About 250 g
Reel diameter
200 mm
Reel width
About 70 mm
Mounting hole diameter
52 mm
The colour of the pillar
Light yellow
Type of philanthropy
PET-G
Vacuum packing
Yes
Product weight
1 kg net
Due to design differences between printers, the above data should be treated as a guide and the corresponding values should be determined experimentally.