Description: Filament Fiberlogy PP 1,75 mm 0,75 kg - Graphite
Agraphite-colouredfilter,produced by Fiberlogy. The printing material is made ofpolypropylene (PP), showing high flexibility and resistance to chemicals. PP is used in the automotive industry and medicine. This material is recycled. The0.75 kgfilm is wound on a plastic spool, which has been protected against moisture.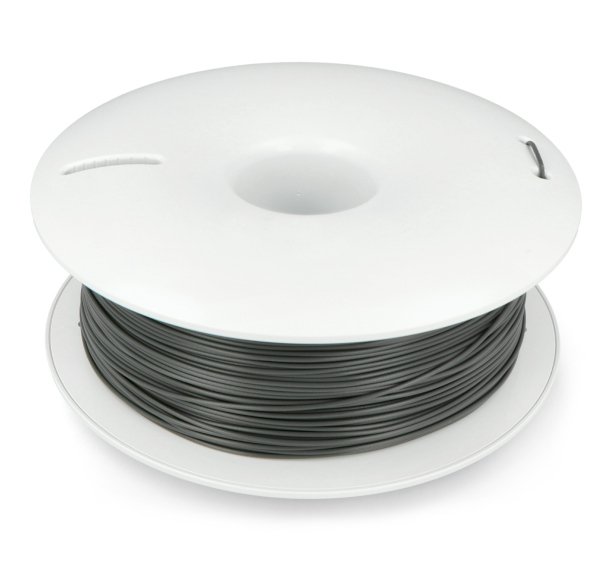 FilamentFiberlogy PP 1.75 mm 0.75 kg - Graphite.
Properties of the PP Fiberlogy PP filament
Filament does not emit any unpleasant odour during printing
It is a non-toxic product
It shows high resistance to chemicals
It is characterized by a high degree of bonding of layers
Models made of polypropylene may come into contact with food
Printing instructions
To improve the adhesion of the model to the table, it is recommended to use

polypropylene tape

The manufacturer recommends printing with rafters
Working with a filament does not require a closed printer chamber
Recommended print speed: approx. 35 mm/sec.
Suggested supply air settings: up to 25%
Retraction: from 2 mm to 3 m
Suggested print parameters for filament
Print temperature:
from 220°C to 250°C
Table temperature:

up to

80°C
Cooling of the printout (airing):
up to 25%
Due to design differences between printers, the above data should be treated as a guide and the corresponding values should be determined experimentally.
PP filament specification
Parameter
Scope
Diameter of the filament:
1.75 mm
The dimensional tolerance of the philanthropy:
+/- 0.02 mm
The color:
graphite
Print temperature:
from 220°C to 250°C
Table temperature:
up to 80°C
Reel - material:
polypropylene (PP)
Reel diameter:
200 mm
Reel width:
80 mm
Mounting hole diameter:
52 mm
Moisture absorber:
Yes
Vacuum packing:
Yes
Roughness:
+/- 0.01 mm
Package dimensions:
205 x 205 x 90 mm
Net weight:
0,75 kg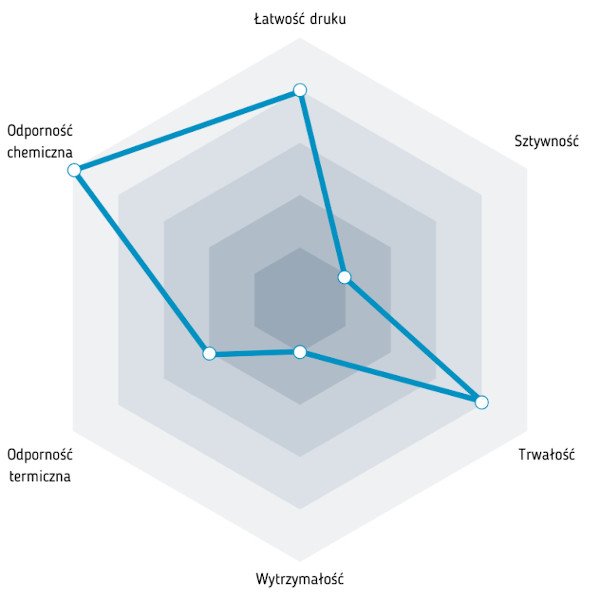 PP filament properties graph.
Prints made ofpolypropylene are recycled. Unnecessary elements can be separated with other waste and reused.