Product description: V-Slot 2060 profile anodized black 250 mm
The 2060aluminium profileof the V-Slot series is ideal for creating many constructions such as3D printers,plottersorhousings. V-Slot is ideal for use in projects prepared byhobbyistsas well asprofessional applications. The advantage of aluminum profiles is theirversatility, on each side they have a groove that allows you to inserta T-NUT fastening nut.
Creating advanced linear systems
Bystandardizing the sizefor each profile we can be sure that all accessories will be fullycompatible. The most common application for2060 profilesis the construction of in-line systems, to place such a system on the profile we only need aV Solid Wheelandmounting plate. Due to their three times larger width,2060 profilesare more stable than2020 profiles.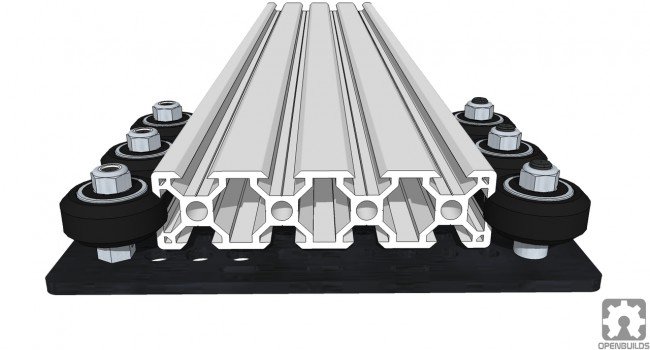 Linear system based on aluminium profiles.
A step towards the developers
Building new machinery often involves working hours on projects toease up the workflowwith our projectswe provide ready-made modelsin the formatSTEP and as a database for SolidWorks.
Technical Specification:
Material: aluminium 6063
Finish colour: black
Type of finish: anodizing
Groove : type v
Compatibility: all OpenBuilds accessories and most components used for T-profiles in sizes 2060, 2040 and 2020
Length: 250 mm
Weight: approx. 375 g