Description
Connector allows you to connect USB 2.0 data breadboard, configuration pins, SBU, and power supply with connectors of USB type C. Output raster is a standardgoldpin2.54 mm. Size of module: 20 x 15 x 5 mm.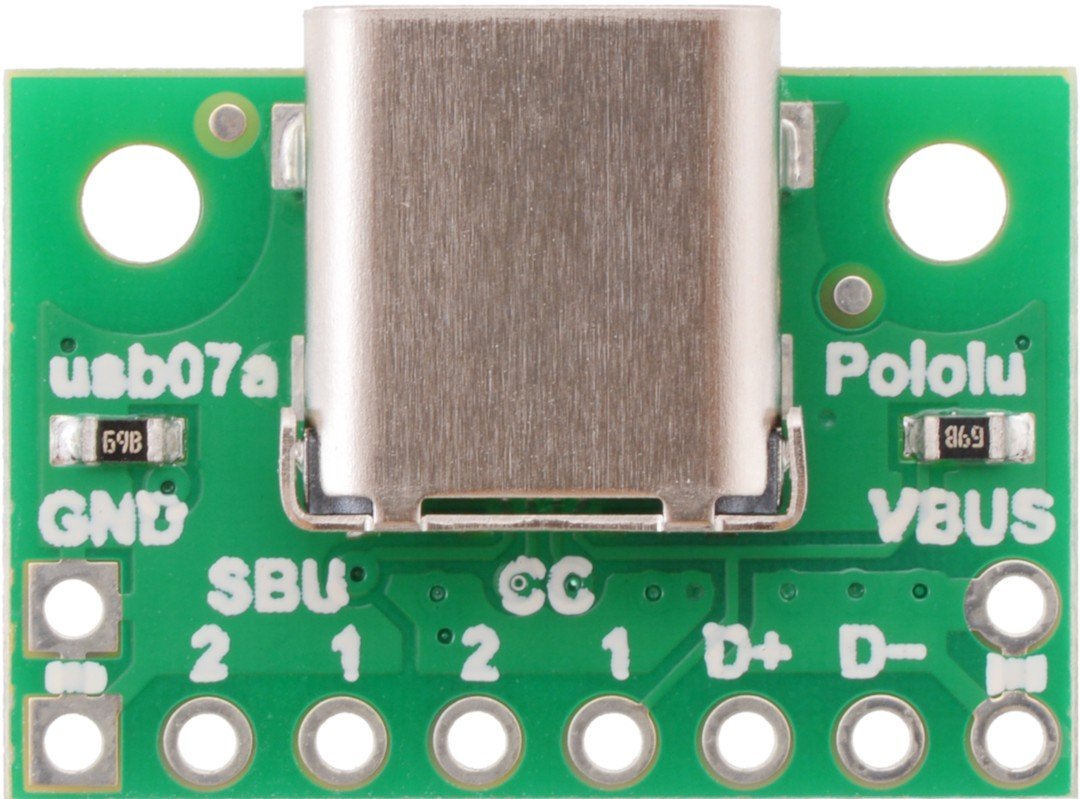 24-pins in the USB type C connector make the board difficult to use in prototype projects. The board facilitates access to the 8 pins located at the same line with raster 2.54 mm. PCB has a goldpin strip for self-soldering.
PCB does not work with USB3.1 (no pins Tx and Rx). Works only at the slower USB 2.0 standard.

PCB can be used as a power source or can be used for loading power, depending on the contact configuration CC.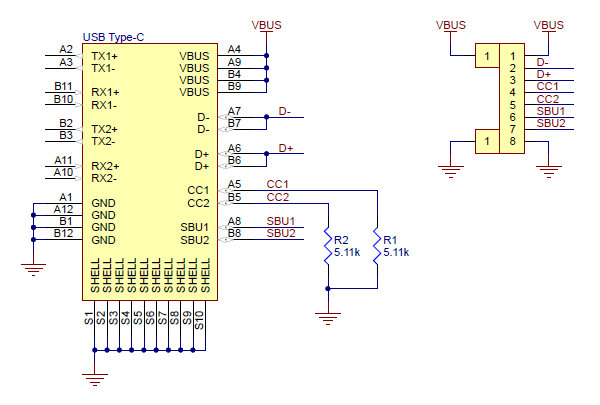 The connector has 8 pins:
GND bus power
GND - ground
D+ and D - differential data line USB
CC 1 and 2 -

configuration 

pins
SBU 1 and 2 - additional pins