Product description: Raspberry Pi Model 4B with camera mount - transparent
Transparenthousing forRaspberry Pi version 4Bmini-computer andcamera.The outer dimensions of the housing are95 x 70 x 33 mm. The housing issnap-onwithout glue and canbe removedat any time. The walls have delicate hooks, so we recommend that youpay special attentionand care when folding the elements.
Housing specifications for Raspberry Pi
Colour: transparent
Material: 3 mm thick transparent acrylic
External dimensions: 95 x 70 x 33 mm
Screws for camera mounting included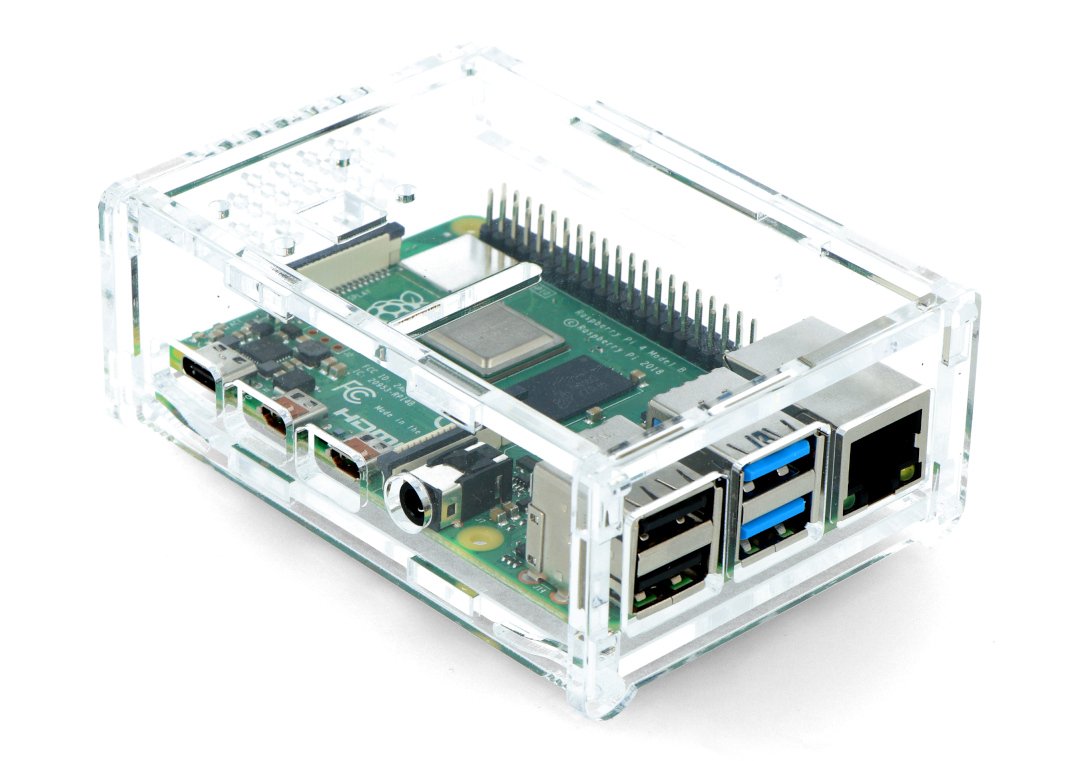 The item on sale is the casing,Raspberry Piminicomputer can be purchased separately.