Product description: RaspberryPi Model 4B- multi-colour housing - LT-4B05
Black-and-transparent, nine-layer housing for the RaspberryPimini-computerin 4B version withexternal dimensions 96 x 70 x 35 mm. It has a hole for a fanandholes for wall mounting. The case isscrew-mounted, which allows it to be disassembledat any time.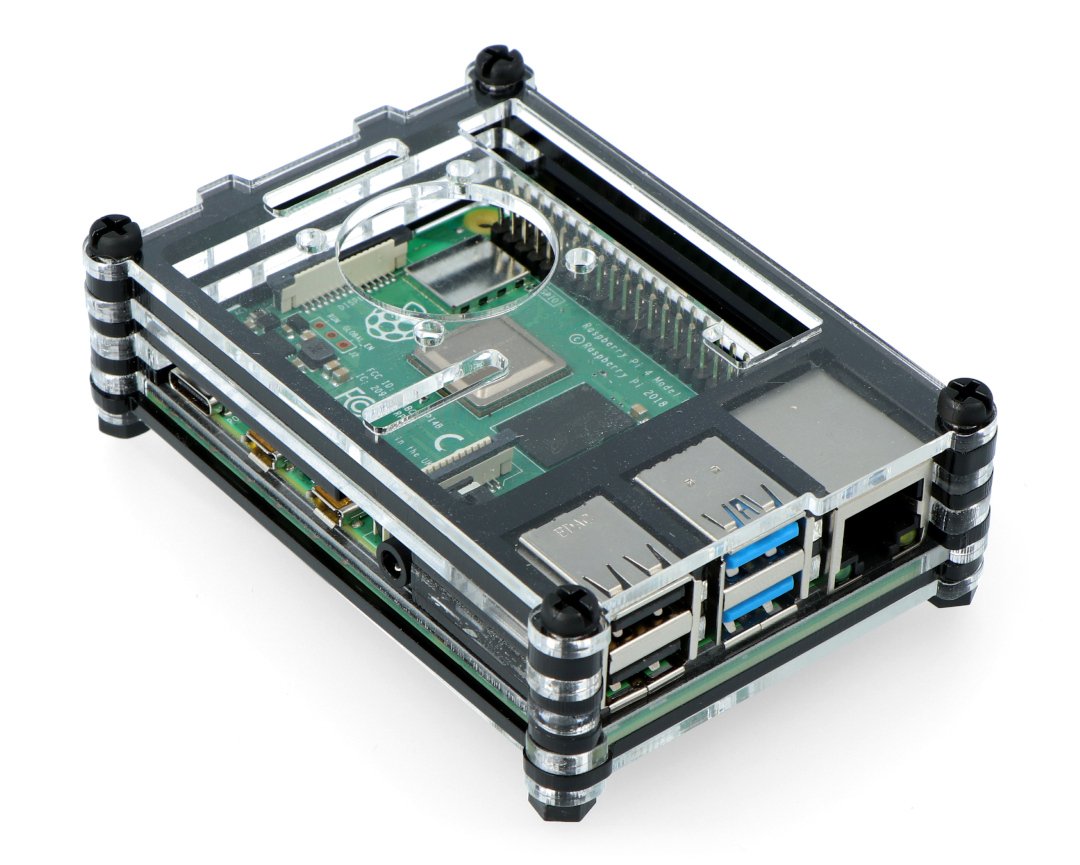 The product is sold separately. RaspberryPimini-computer can be bought separately.
Enclosure specification
Colour: black and transparent
Material: Acrylic
Included screws and nuts
External dimensions: 96 x 70 x 35 mm