Product description: Case for Raspberry Pi Model 4B/3B+/3B/2B - open black - LT-4B21
Blackcase forRaspberry Pimini-computerin 4B, 3B+, 3B, 2B and 1B+ versions. The enclosure has a possibility to mount an optional 30 x 30 mmfanon its upper wall. External dimensions of the enclosure are:101 x 72 x 42 mm. It is mounted on screws without using glue, which allows for its disassembly at any time.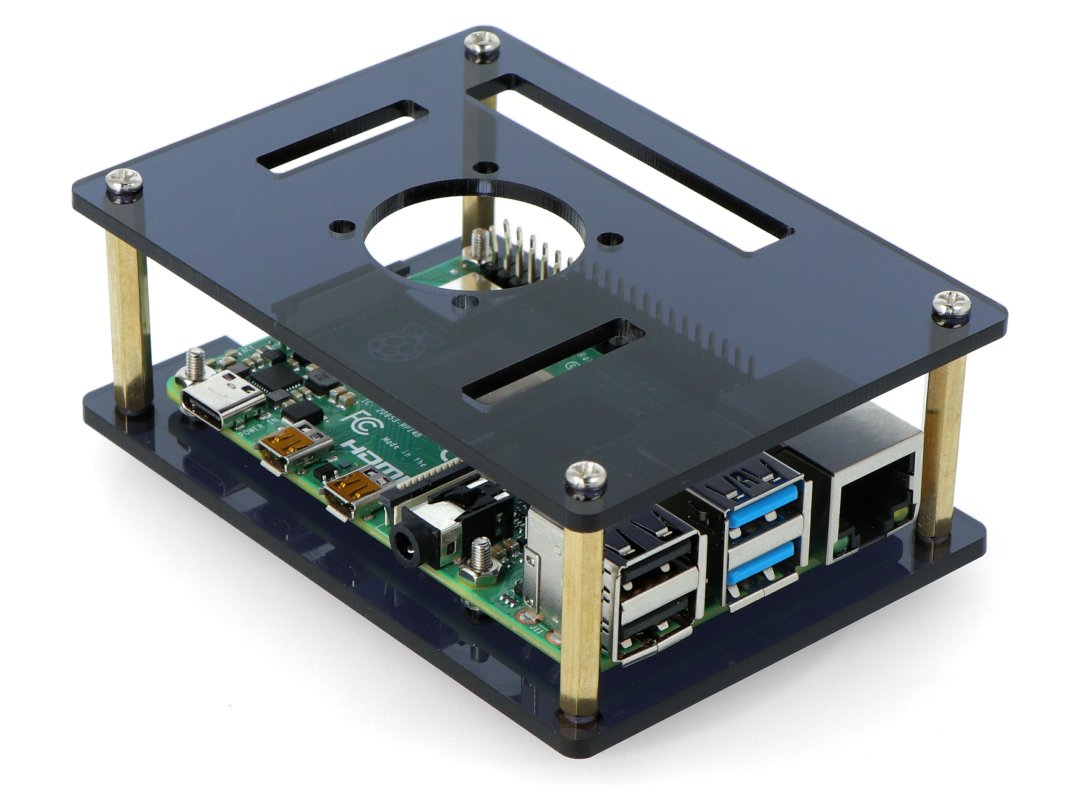 The subject of sale is the enclosure.Raspberrycan be purchased separately.
Housing specifications
Colour: Black
Material: Acrylic
External dimensions: 101 x 72 x 42 mm
Included: bolts and nuts