Product description: Housing for Raspberry Pi 4B - with cutouts - aluminium - black
Black aluminiumcasefor RaspberryPi 4B. Equipped withslotsfor access to all ports of minicomputer andmicroSDcard slot. It has built-incooling columnsthat act as a heatsink, and the includedthermal conductive tapesimprove the cooling process of the microcomputer. The external dimensions of the case are90 x 63 x 33 mm.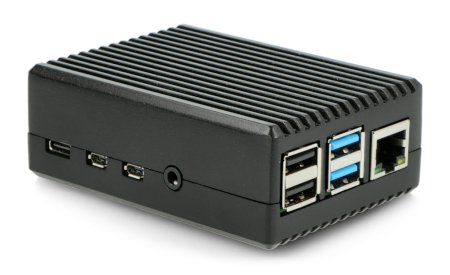 The subject of the sale is a black colored enclosure.Raspberry Pi 4Bmodule can be purchased separately in our shop.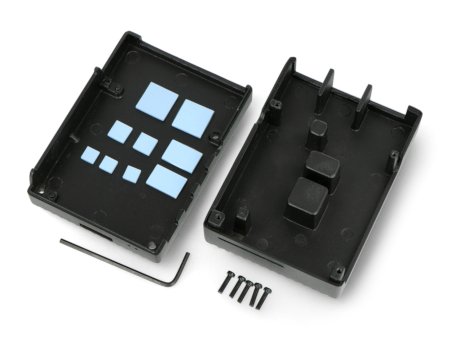 The kit includes an Allen wrench and mounting screws.
Technical specification
Compatible with: Raspberry Pi 4B
Material: aluminum
Colour: black
Additional elements: cooling columns, acting as a heat sink
External dimensions: 90 x 63 x 33 mm
Contents of the kit
2-piece housing
Allen key
Mounting screws
Thermal conductive tape