Product description: Module with push button Tact Switch
Simple module with the button of tact switch type. When the button is pressed, on the output isa high level signal. It is powered with the voltage of 5 V.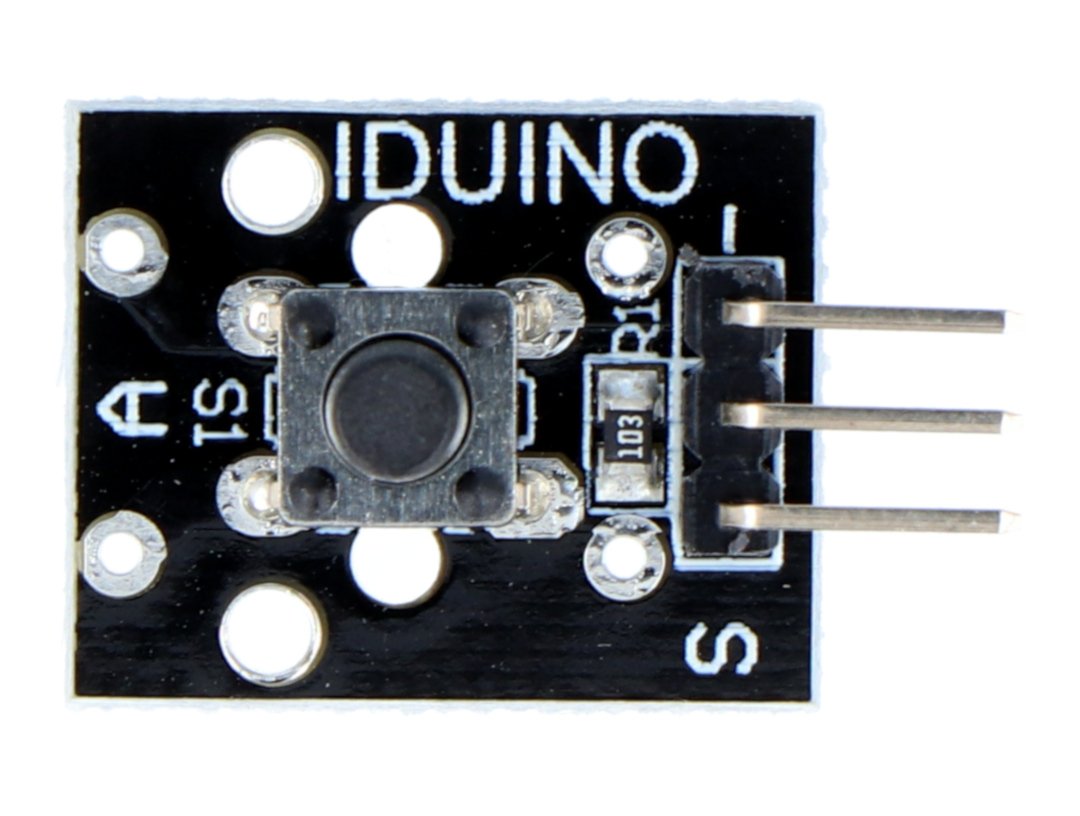 Using the module
The module has 3-pin connector with the digital output which should be connected to the pin of the microcontroller, e.g.Arduino.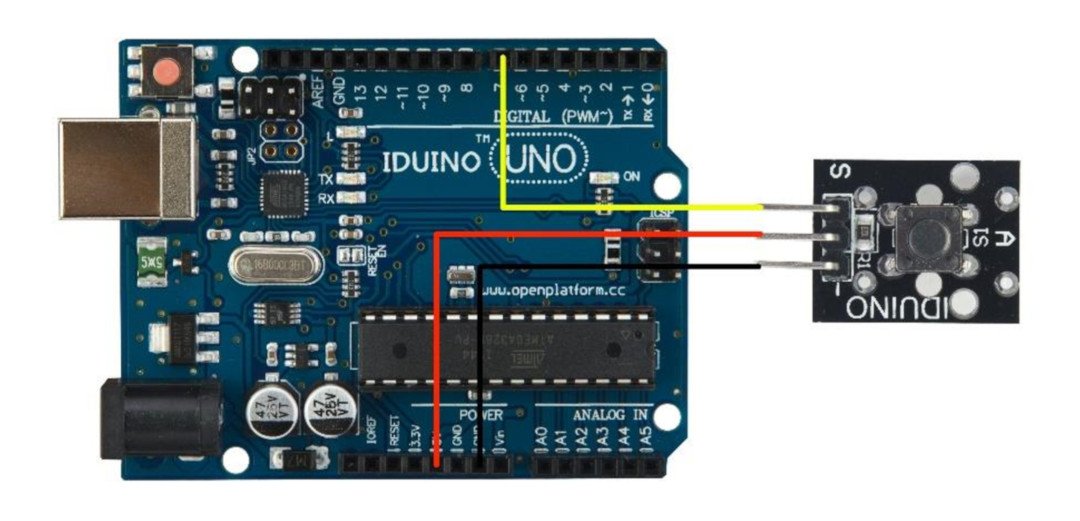 | Pin | Description |
| --- | --- |
| - | The ground of the system. |
| +(center pin) | The supply voltage in the range of 5 V. |
| S | The output of the digital signal. |
Specification of the module with the button
Supply voltage: 5 V

Color: black
Pins: 3-pin