Product description: Housing for Arduino Uno with LCD Keypad Shield v1.1 - black transparent
Housing forArduino Uno withLCD Keypad Shield v1.1is made of acrylic. Walls are 3 mm thick. The enclosure consists of fiveblackelements andtransparenttop cover. The parts are assembled with the included screws and spacers. It provides access to the USB and power connectors and the buttons located on the overlay. Anti-slip feet are also included. The dimensions of the case when folded are110 x 80 x 31 mm.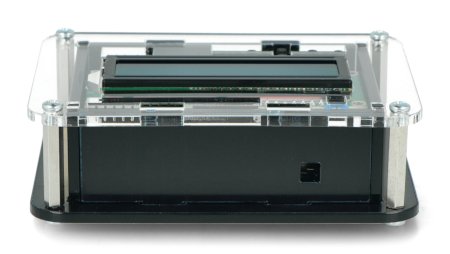 Transparent enclosure for Arduino Uno.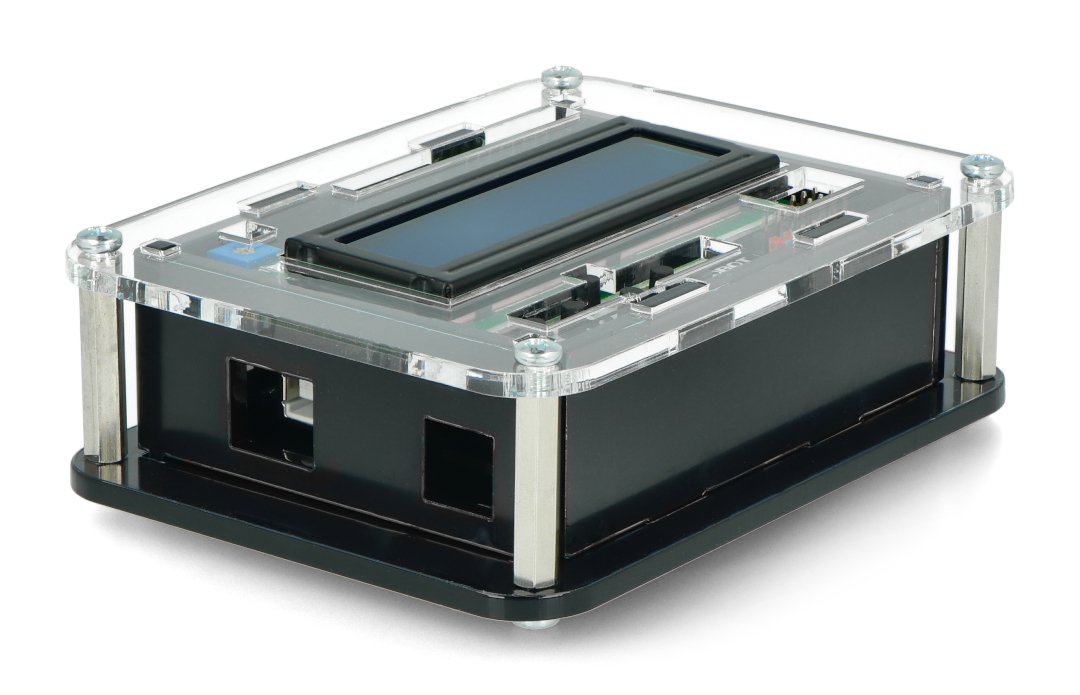 The subject of the sale is only housing without electronics.Arduino Uno andLCD Keypad Shield v1.1can be purchased separately.
Housing specifications
Color: black and clear
Housing compatible with Arduino Uno and LCD Keypad Shield v1.1
Material: acrylic
Wall thickness: 3 mm
Dimensions: 110 x 80 x 31 mm
The product has a protective foil which protects it from scratches during transport. The protective foil must be removed from the case before installation. The foil can be blue, green, white or colourless.