Product description: Arduino Portenta Breakout - ASX00031
This board is extending capabilities ofArduino Portentamodule with additional connectors and leads. Portenta Breakout module is equipped with power switch, DIP switch used to select Arduino Portenta boot mode, as well asseries of connectors: USB A, RJ5, microSD, OpenMW, MIPI 20T JTAG. On the board, there is alsoRTC chipwith CR2032 battery slot,screw connectorfor power supply and all Arduino Portenta module pins.
Application examples of Portenta Arduino extension
Product development: the Portenta Breakout module reduces development time for industrial-grade automation solutions based on Portenta's Arduino.
OpenMV: the Portenta Breakout board includes a connector for connecting an OpenMV Global Shutter camera, allowing you to quickly design vision applications with Portenta boards.
Education: the Portenta Breakout can be used as an educational tool for industrial grade control and embedded systems.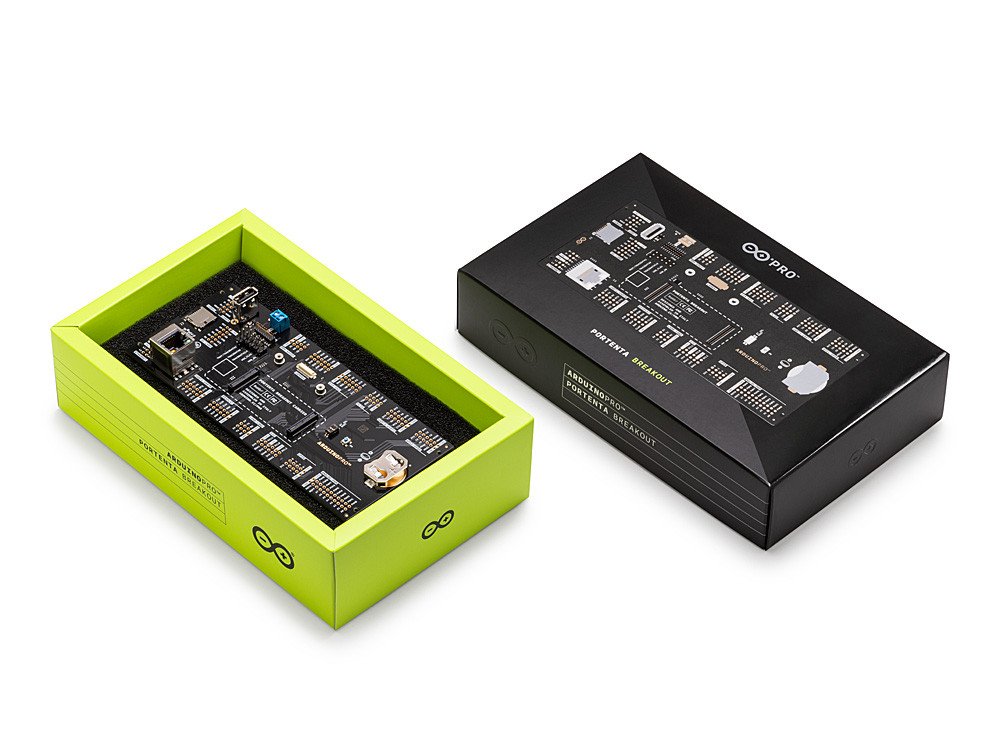 Arduino Portenta Breakout.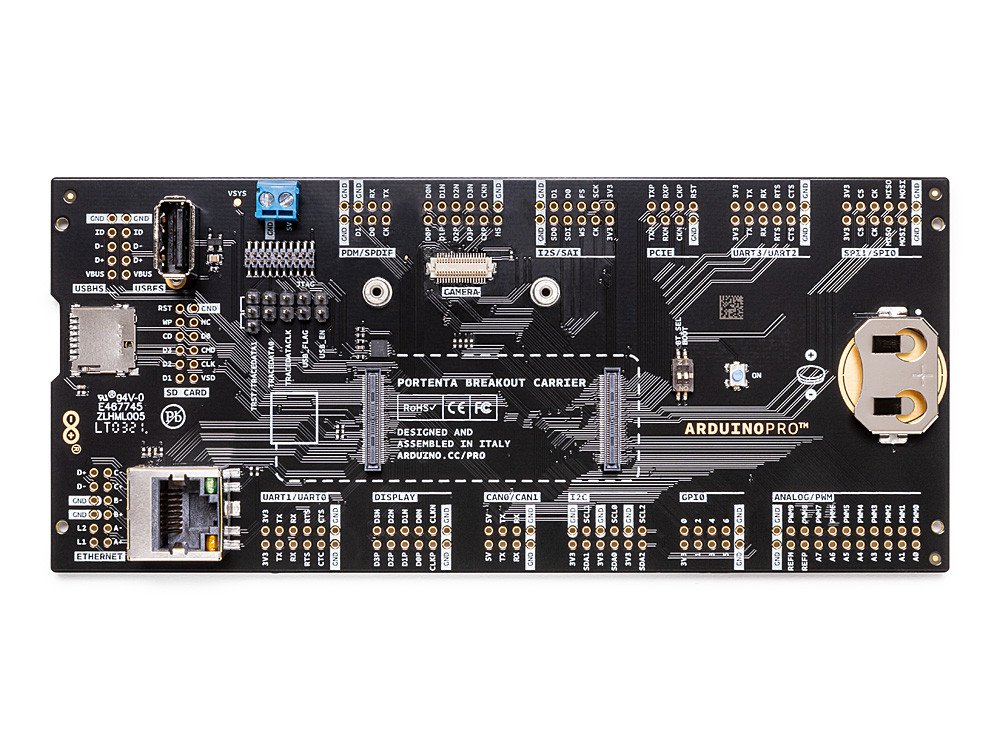 Expansion Module - Arduino Portenta Breakout.
Main features of Arduino Portenta Breakout
Power button
DIP type switch to change the startup mode
Connectors:
Power supply:

CR2032 battery slot for RTC chip
terminal strip

I/O:

all Arduino Portent signals are brought out on goldpin pins

Compatibility:

standard Portenta High Density connector pinouts
Arduino Portenta Breakout board specifications
Specification
USB port
USB A
Ethernet
RJ45 1000 MB/s
Memory slot
microSD
Camera connector
OpenMV
MIPI 20T JTAG
Connectors
HD male / female
RTC
CR2032
Dimensions
164 x 72 mm
Weight
69 g