Description: Multicase Cargo Organizer KMC303
Cargoorganizer with handle, 400 x 200 x 260 mm. With 9 drawers and one compartment on top, you can store electronics and small tools.
Specifications
Number of drawers: 9
Extra compartment: yes
Handle: yes
Dimensions: 400 x 200 x 260 mm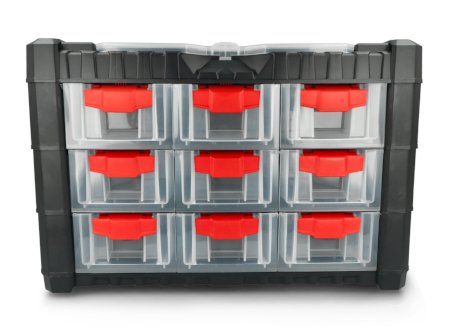 Get rid of the clutter among your electronic components and tools. With the organizer you can quickly organize e.g. modules, LEDs, resistors, boards with wires.