Product description: Mounts for Pololu micro motors, extended - white - 2pcs.
Set of two mounts for popular micro engines from the Pololu. It helps to stable connect the engine with the case.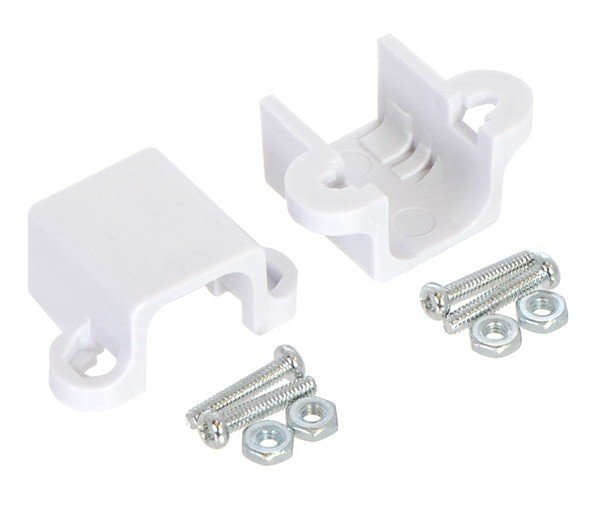 Set includes:
Two pieces of mounts
The set of the required screws
Thanks to the special mounts, the user can easily install the Pololu micro-motors to the chassis. In our store, available are the versions: black,white,extended andaluminum.

The size of the mounts: