Product description:37Dx 54L motor with 50:1 12V 200 RPM gearbox
Polol'senginewith a 50:1 gearbox. Its torque is 21 kg*cmandits speed is200 rpm. The product is supplied with12 Vand its current consumption is approx. 200 mAwithoutload and 5500 mAwiththe shaft stopped.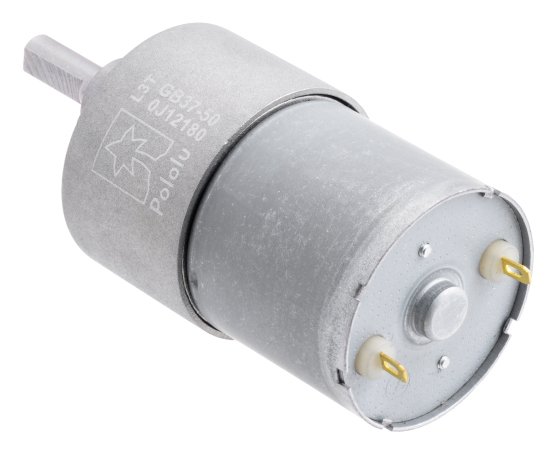 Polol 37D x 54L motor with 50:1 gearbox.
Motor dimensions
The motor is 37 mm in diameter and 54 mm long respectively. More detailed data are given in the technical drawing below.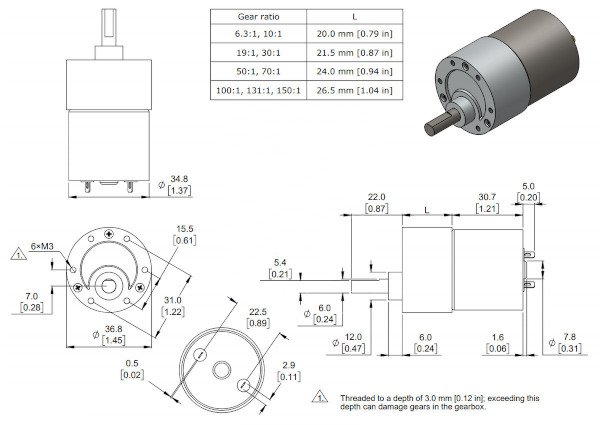 The dimension L for this motor is 24 mm.
Accessories for motors
In our offer you will also find dedicated accessories: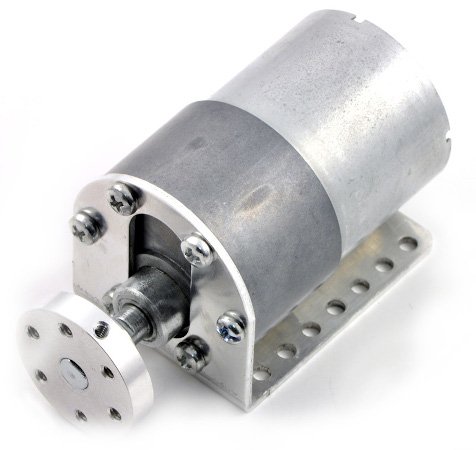 Motor with mounting hub and 37D mounting.
Motor specification 50:1
General parameter
Value
Power supply voltage:
12 V
Gearbox:
50:1
Dimensions:
54 x 37 mm
Shaft diameter:
6 mm
The weight:
190 g
Parameters for 12 V supply
Speed:
200 rpm
Torque:
21 kg*cm
Average power consumption:
200 mA
Maximum power consumption:
5500 mA