Description: 37Dx52L motor with 19:1 24 V 530 RPM gearbox - Polol 4681
Pololu DC motor with19:1gearbox.540 rpmand9.5 kg*cmtorque. The motor is powered by24 V, its average current consumption is approx. 100 mA, while with the shaft at a standstill it is 3000 mA.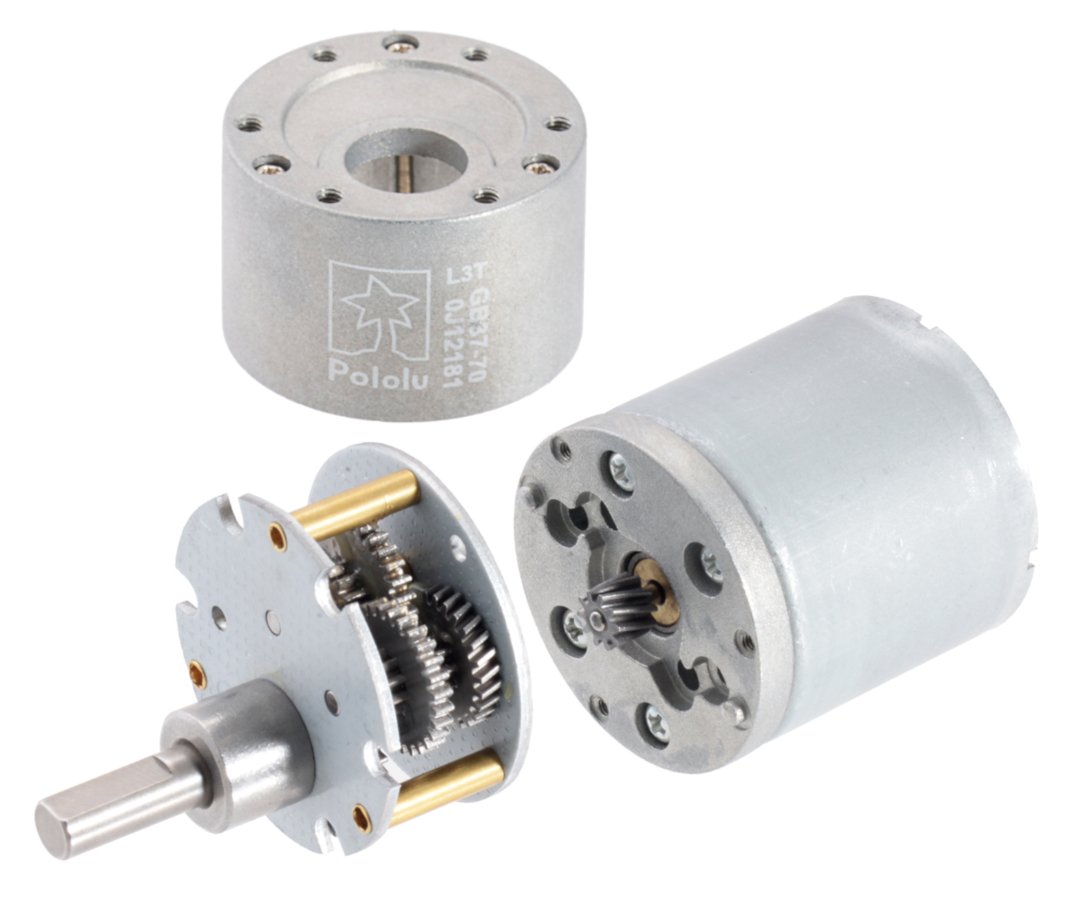 Polol 37D x 52L motor with 19:1 gearbox.
Dimensions of the DC motor
The motor has a diameter of 37 mm and an overall length of 52 mm. Details are given in the lower technical drawing.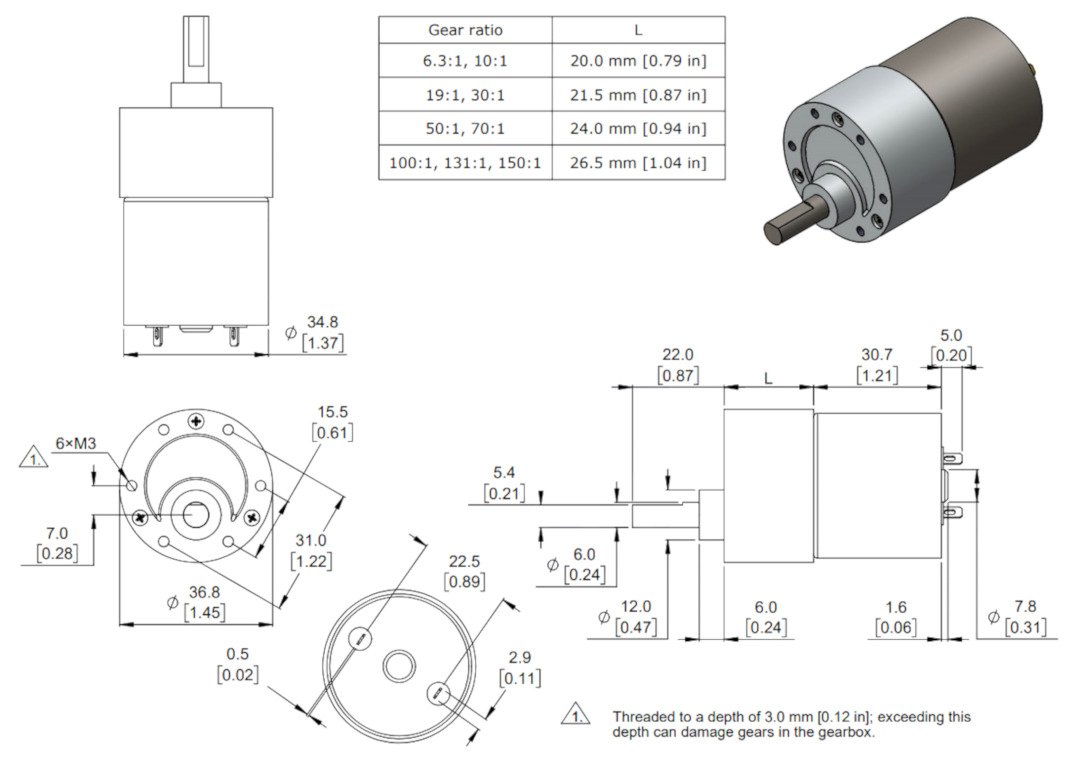 Engine dimensions.
Accessories for motors
In our offer you will also find dedicated accessories: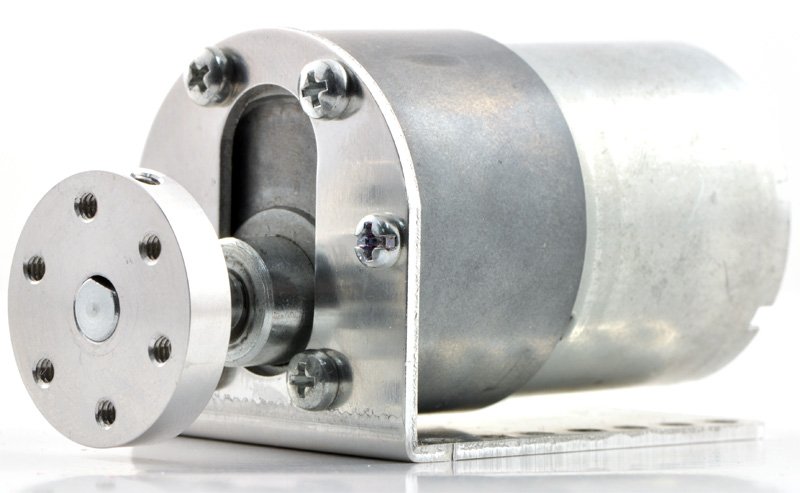 Motor with mounting hub and 37D mounting.
Motor specification 19:1
General parameter
Value
Power supply voltage:
24 V
Gearbox:
19:1
Dimensions:
52 x 37 mm
Shaft diameter:
6 mm
The weight:
185 g
Parameters for 24 V supply
Speed:
530 rpm
Torque:
9.5 kg*cm
Average power consumption:
100 mA
Maximum power consumption:
3000 mA
Parameters for 12 V supply
Speed:
270 rpm
Torque:
5.2 kg*cm
Average power consumption:
80 mA
Maximum power consumption:
1700 mA