Product description: SenseCAP M2 Light Hotspot EU868 - Helium LoRaWAN gateway - unlimited license - Seeedstudio B23010314
The SenseCAP M2 Light Hotspot of Seeedstudio is a high-performance Helium LoRaWAN gateway that allows users to join the Helium network at low cost. The kit includes an unlimited license to take full advantage of the PoC and data transfer benefits with minimal investment and greater flexibility. The device works in the EU868 network and provides a very large range of the LoRa wireless network, reaching several kilometers.
SenseCAP M2 is subject to a non-cancellable/refundable ("NCNR") policy, except for quality defects.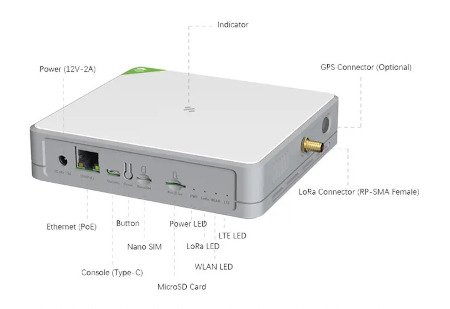 SenseCAP M2 Light Hotspot interfaces.
Main features of SenseCAP M2 Light Hotspot
Wide range and strong signal - the device has a LoRaWAN network range of up to 10 km and a strong 3 dBi signal thanks to the high-performance antenna.
Performance and excellent stability - Mature Hardware Solution with MediaTek MT7628 and Semtech SX1302/SX1303 and PoE support.
Power over Ethernet support - no additional PoE splitters required.
A professional tool for managing a group of units - SeneCAP Device PaaS, Dashboard and Local Console help you manage devices effectively.
Safe and Reliable - SenseCAP M2 features built-in ECC608 encryption chip, high security authentication and reliable connectivity.
Easy setup in simple steps - together with the SenseCAP Hotspot App, the device is ready to go in a few simple steps.
Online support - Huge SenseCAP community on Discord plus online tech support when needed.
Unlimited license of SenseCAP software
A valid SeseCAP software license is required for the SenseCAP M2 Light Hotspot. The license activates the software package for remote management and effective Beacon function as well as correct data transmission. The set includes an activation card with no expiry date , which means that you don't have to worry about extending it. The license is for SenseCAP M2 Light Hotspot only and cannot be used with other SenseCAP devices. The SeseCAP license is different from the Helium Onboarding fee. The SenseCAP Hotspot package includes an initial fee of $50, which is imposed by Helium to enable the hotspot on the Helium server.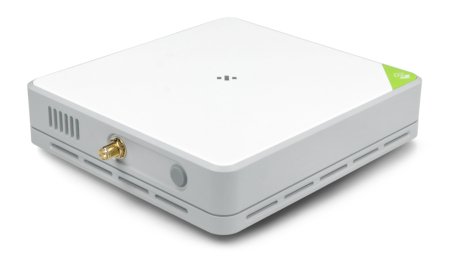 SenseCAP M2 Light Hotspot.
Professional management tools and cloud services
SenseCAP Hotspot offers a hassle-free solution for setting up and managing your Helium hotspot. The user can easily configure the hotspot in a few simple steps using the SeseCAP Hotspot application. SenseCAP Hotspot Dashboard and SenseCAP Local Console are designed for users to monitor and manage their Hotspot in an efficient and easy way.
Excellent and stable performance of SenseCAP M2 Light
The advanced MediaTek MT7628 and Semtech SX1302/SX1303 LoRa chips used in the SenseCAP M2 Light Hotspot ensure excellent and stable performance. The device is additionally equipped with BLE and WiFi wireless communication systems, as well as an Ethernet port. The device also supports power supply directly via the Ethernet - PoE port, so there is no need to use additional PoE splitters.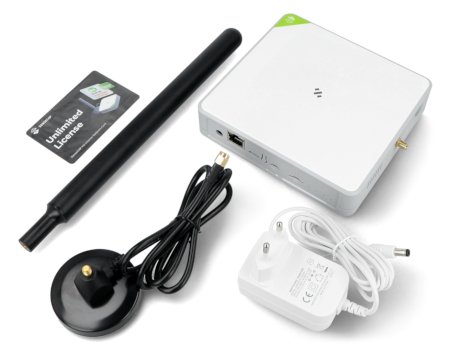 Contents of SenseCAP M2 Light Hotspot.
Wide range and high security
SenseCAP M2 Light Hotspot is equipped with a high-performance 3 dBi antenna, which provides a wide range of the LoRaWAN network, up to 10 km . Additionally, the antenna can be upgraded to a higher dBi fiberglass antenna . The device is equipped with an ECC608 encryption chip to ensure reliable and secure authentication, ensuring a secure and stable connection to the People's Network.
Kit Contents
SenseCAP M2 Light Hotspot
3 dBi antenna with base
Adapter
user manual
Helium Onboarding Fee $50
Unlimited license
SenseCAP 2 Light Hotspot Specifications
Processor: MT7628 (MIPS24KEC 580MHz)
RAM memory: DDR2 128MB
Flash memory: 32MB
LoRa Gateway chip: SX1302 / SX1303
LoRa Sensitivity:

-125dBm @125kHz / SF7
-139dBm @125kHz / SF12

LoRa TX power: up to 26 dBm
Antenna:

LoRa: External 3 dBi
WiFi: built-in
BLE: ceramic

Antenna Impedance: 50 Ohms
WiFi: 2.4 GHz 802.11 b/g/n
Bluetooth: Dual-Module, Bluetooth v2.1 + EDR and V5.2
Ethernet: RJ45 (10/100Mbps)
LoRaWAN: Class A, C
Input voltage: 12V/2A
PoE: IEEE 802.3af, from 40 V to 57 V DC
Interfaces:

Ethernet RJ45
RP-SMA connector
microSD card slot
USB Type-C (Console)

Operating temperature: -20°C to 55°C
Operating humidity: 0% to 85% (non-condensing)
Dimensions:

143.6 x 135 x 34mm (without connector)
150.6 x 135 x 34mm (with connector)
340 x 230 x 65mm (packaged)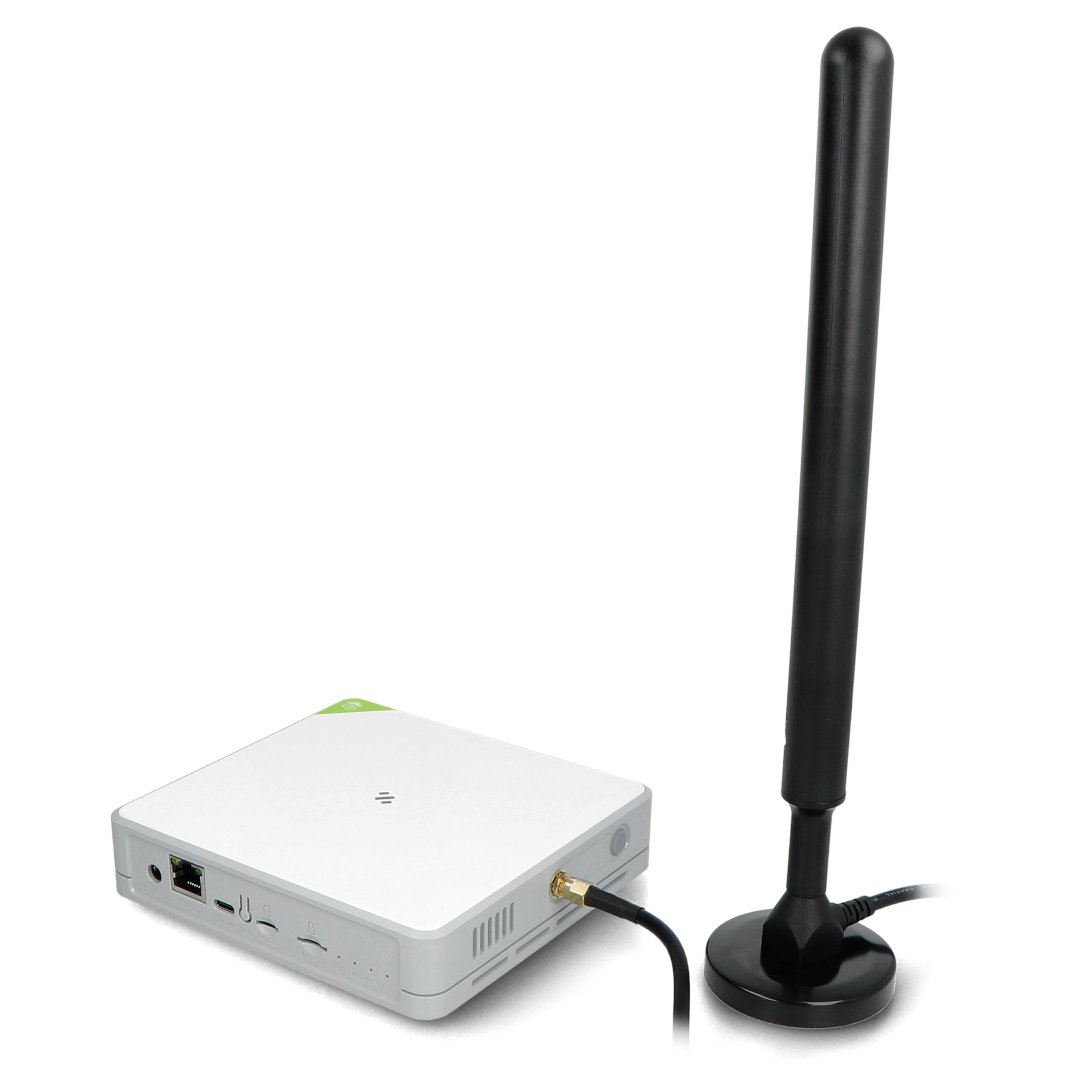 SenseCAP M2 Light Hotspot.