Product description: electric actuator LA10 500N 13mm/sec 12V - 10cm extension
Electriclinearactuatorwith500 N(50 kg)lifting capacity.Powered by 12 V. The actuator'sextensionis 10 cm.It operates at 13 mm/sec. The device has aprotectionclassIP65. Thanks to built-inlimit switches LA10, it is protected against exceeding the maximum extension range.
As withDC motors,the direction is changed by reversing the polarity.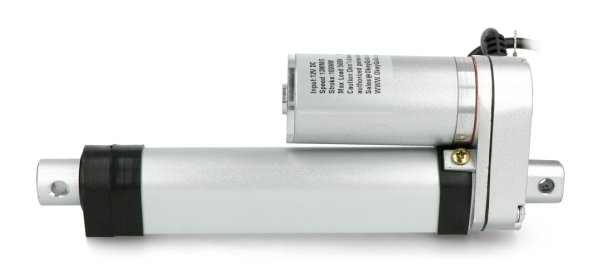 LA10 500 N 13 mm/sec 12 V electric actuator - 10 cm extension.
Example application of the LA10 500N linear actuator
Industrial and agricultural machinery components
In home automation, as an element to regulate tilting of doors, windows, gates
Position control of solar panels in photovoltaic installations
Precision automation components
In the automotive industry for height adjustment of, among others, the plough in quads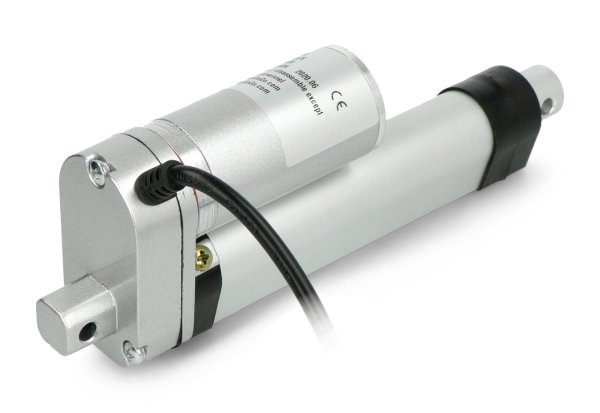 Electric actuator LA10 500 N 13 mm/sec 12 V. Other types oflinearactuators are also available.
LA10 12 V electric actuator specification
Name
Parameter
Supply voltage
12 V DC
Speed
13 mm/s
Maximum power
500 N (50 kg)
Duty cycle
25%
Extension length S
100 mm
Overall length in assembled state Lmin
209 mm
Diameter
20 mm
Safeguards
Limit switches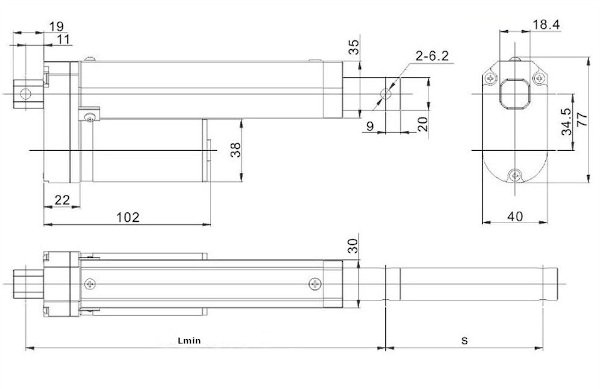 Dimensions of LA10 actuator - 10 cm extension.