Product description: LA50 2000 N 50 mm/s 12 V electric actuator - 15 cm extension
Linear actuatorwith a maximum load capacity of 200 kg (2000 N).The device has a 15 cm extension. Twolimit switchesprovide protection against exceeding it. The product has a protection class IP65, so it can be installed in places exposed to high humidity and dust. The actuator is powered by12 V.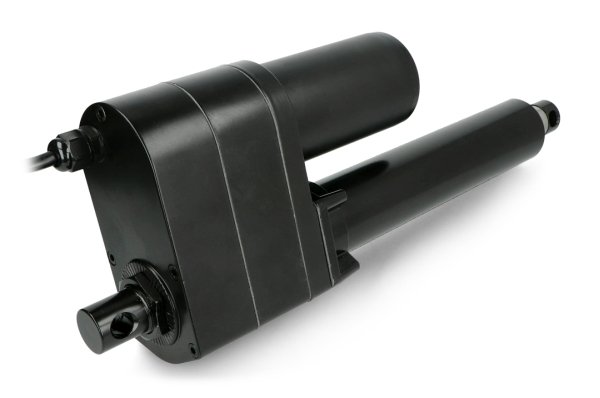 Electric actuator LA50 2000 N 50 mm/s 12 V - 15 cm extension.
Application of linear actuators
Tilt adjustment of solar panels in photovoltaic installations
Element of precision and industrial automation systems
Opening and closing of industrial valves
Home automation - elements tilt windows and door sashes
Agricultural machinery components
As inDC motors,the direction is changed by reversing the polarity.
LA50 linear actuator specifications
Name
Parameter
Supply voltage
12 V DC
Speed
50 mm/s
Maximum power
2000 N (200 kg)
Duty cycle
25%
Extension length
150 mm
Total length when folded in
400 mm
Mounting type
fixture H
Operating temperature
from -25°C to 65°C
Safeguards
limit switches
Leakage class
IP65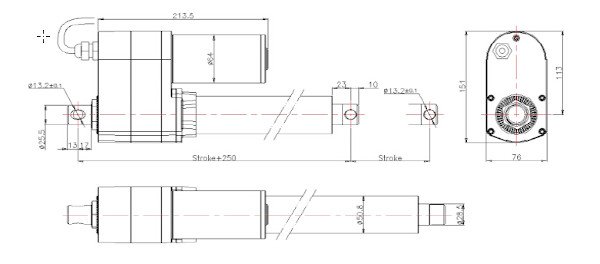 Dimensions of the LA50 actuator.