Product description: LA50P 7000 N 5 mm/sec 12 V electric actuator with potentiometer - 5 cm extension
12 Vlinear actuatorwith built-inpotentiometer.The unit has a 50 mm extension and a maximum load of 700kg (7000 N).The LA50P has an IP65 rating, which means it can be used in wet conditions. Twolimit switchesprovide protection against exceeding the maximum extension range.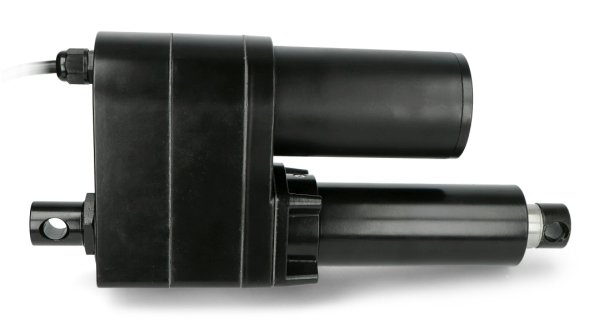 LA50P 7000 N 5 mm/s 12 V electric actuator - 5 cm extension.
Application of linear actuators
Lift of flaps in motor vehicles
Components of industrial and agricultural machinery
Domestic and industrial automation components
Opening and closing of valves
Photovoltaic components
As inDC motors,the direction is changed by reversing the polarity.
Linear actuator specification LA50P
Name
Parameter
Supply voltage
12 V DC
Speed
5 mm/s
Maximum power
7000 N (700 kg)
Duty cycle
25%
Extension length
50 mm
Total length when folded in
300 mm
Diameter
20 mm
Mounting type
fixture H
Operating temperature
from -25°C to 65°C
Safeguards
limit switches
Leakage class
IP65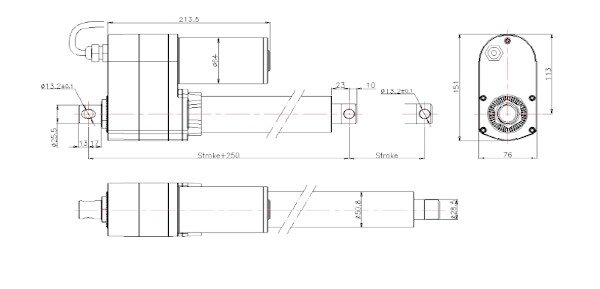 Dimensions of the LA50P.