Product description: Audio amplifier PAM8008 3.1 V-5.5 V - 2-channel - Bluetooth.
The module is based on 3 W class D amplifier,PAM8008. It is poweredfrom 3.1 V to 5.5 V. It supports two audio channels for stereo sound. There is aBM20bluetoothmodule on the board,which allows you to create your own wirelessspeaker.When folded, the board has dimensions of64 x 53 x 8.5 mm. The set requires the switch responsible for powering the module to be soldered in.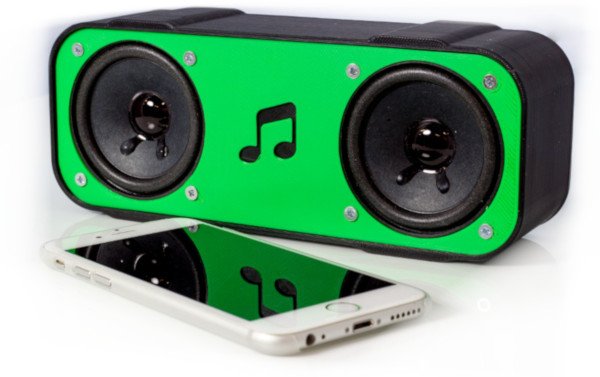 The kit does not include a housing. You can make it yourself in 3D printing technology with themanufacturer's guide.
Additional materials
The manufacturer provides a sheet with relevantinformation andinstallation instructions for users of the kit.
Main features of the set
Simple user interface - automatic linking and switching to pairing mode.
Bluetooth wireless communication.
Support forLi-Pol 3.7 V batterieswith a capacity of 400 to 1000 mAh.
LEDs indicating device status.
The manufacturer has prepared aninformationnote, which includes a description of the amplifier's operation and a short installation manual. In order to mount the switch it is necessary to use soldering iron.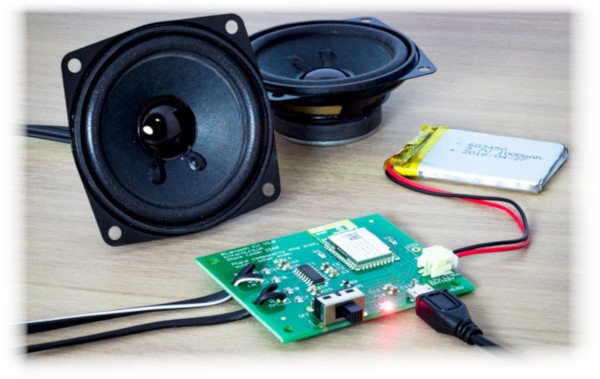 The set includes:
1 piece - PCB with PAM8008 chip
1 piece. - Slide switch
1 piece. - Speaker cable - 100 cm
Audio amplifier specification PAM8008 3.1 V-5.5 V - 2-channel - Bluetooth
Power supply:
The deal: PAM8008
Output power: 3W
Dimensions: 64 x 53 x 8.5 mm