Product description: Akyga Li-Pol 850 mAh 1S 3,7 V battery - JST-BEC connector + socket - 48 x 30 x 6 mm
Akygalithium-polymer battery with a nominal voltage of 3.7 V and a capacity of 850 mAh. Small dimensions, low weight, easy assembly and high energy density, as well as slow self-discharge, make it possible to use the battery in GPS systems, toys, 3D glasses for phones and TV, MP3 players, as well as to power measurement sensors, including medical sensors and in smart clothes. The battery comes with a 150 mm long cable terminated with a JST female connector with a 2.54 mm pinout. Additionally, a connector is included.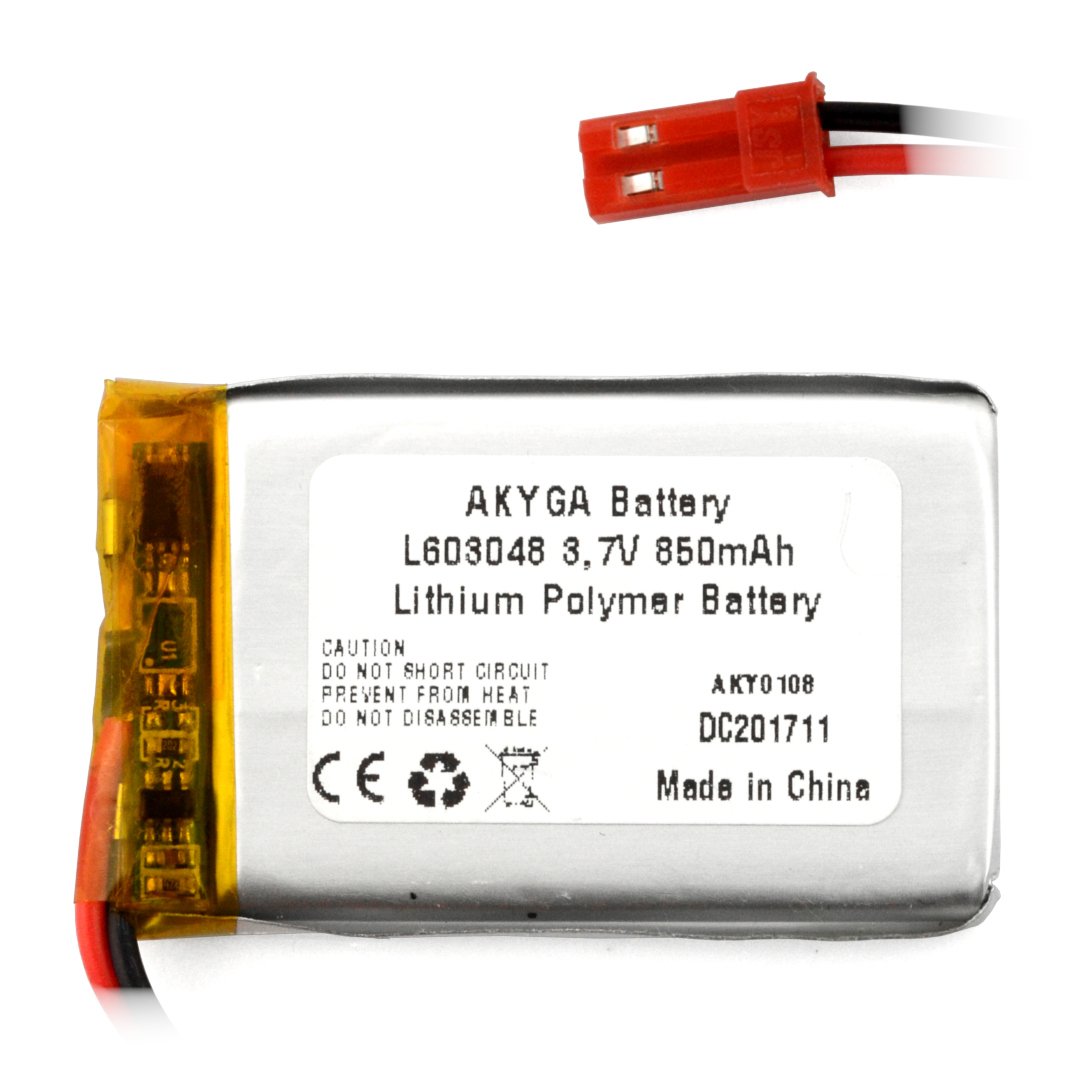 Akyga 850 mAh 1S 3,7 V Li-Pol battery - JST-BEC connector + socket - 48 x 30 x 6 mm.
Akyga battery specification
Battery type: lithium-polymer
Rated voltage: 3,7 V
Capacity: 850 mAh
Nominal charge/discharge current: 0.2 C (0.17 A) / 0.2 C
Maximum charge/discharge current: 1 C (0.85 A) / 1 C
Operating temperature range: -20°C to 60°C
Power cord length: 150 mm
Protection: PCM
Connector type: JST female 2-pin
Lead Raster: 2.54 mm
Dimensions: 20 x 15 x 4 mm
Weight: 17.7 g
Lithium polymer battery should be charged only with the use of specially dedicated chargers. Used batteries should be returned to a recycling centre or at a shop when buying new ones. Under no circumstances should they be opened or disposed of with mixed waste. Damaged batteries, in which electrolyte has leaked, should not be used because of their harmful effects on health.
See technical documentation for details.
We also offer chargers and JST sockets adapted to battery packs.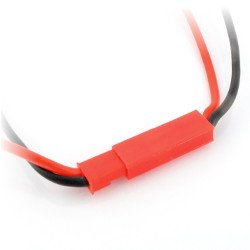 ATTENTION!
Before using it is necessary to familiarize yourself with