Product description: 32 GB eMMC memory module with Linux for Odroid C4
32 GBeMMCmemory module.It was created for single board computersOdroid C4. In memory module manufacturer preinstalled Linux operating system. Module is equipped withHS400interface with DDR 8-bit mode. Preinstalled operating system makes the module is ready to work right after unpacking. You just need to put it in the right slot and then run the minicomputer.
In our offer there are also other variants of
eMMC
memory for Odroid minicomputers.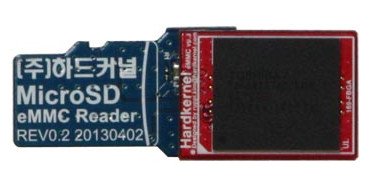 In our shop there are also available adapters that allow you to install a different operating system.
Speed comparison of memory cards and eMMC
Memory card

SD class 10

Memory card

SD UHS1

Memory card

eMMC 5.0

Write Speed
8.5 MB/s
10.8 MB/s
39.3 MB/s
Read Speed
18.9 MB/s
35.9 MB/s
140 MB/s
Specifications