Description: Filament Devil Design PETG 1.75 mm 2 kg - Gray
ThePETGcartridge for3D printersingrey, sold on a 200 mm diameter spool, has a net weight of 1 kg. The diameter of the cartridge is1.75 mm. The product is compatible with 3D printers that do not have built-in security features preventing the use of cartridges from external suppliers. It is also used with open source devices. The PET-G filter requires the use of a heated table. The manufacturer also recommends cooling the printout.
For each material in our offerweoffer ready-madeprofiles for the Cura program,which allow you to use the filament immediately and without any configuration. For this purpose we import a file dedicated to a specific model.
Odourless
Flexible
Waterproof
It is distinguished by its low material shrinkage
The surface is glossy
Resistant to abrasion and damage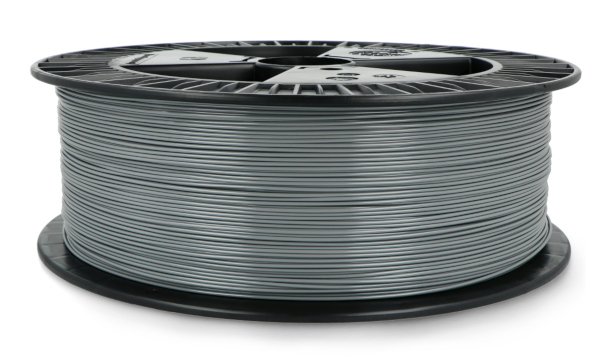 Filament Devil Design PET-G 1.75 mm 2 kg - grey.
Suggested print parameters of the filament
| | |
| --- | --- |
| Printing temperature | From 220°C to 250°C |
| Table temperature | From 70°C to 80°C |
| Cooling the printout | Recommended |
Due to design differences between printers, the above data should be treated as a guide and the corresponding values should be determined experimentally.
Technical specifications and physical properties of the Devil Design pillar
Parameter
Scope
Diameter of pillar
1.75 mm
Dimensional tolerances of the philanthropy
+/- 0,05 mm
Colour
Grey
Printing temperature
From 220°C to 250°C
Table temperature
From 70°C to 80°C
Spool - material
PET-G
Reel diameter
310 mm
Reel width
100 mm
Mounting hole diameter
50 mm
Package
Carton
Moisture absorber
Yes
Vacuum packing
No
Roundness
+/- 0,02 mm
Packaging dimensions
310 x 310 x 110 mm
Net weight
2 kg