Description: Module with JST SH 6-pin male - angular - Pololu 4770
PCB with JSTSHsocket made byPololucompany. The socket module was created for faster prototyping with JSTSH 6-pinconnector andcable. It features a socket with six male pins of1 mmpitch, which are connected to pins of2.54pitch. After soldering thegoldpin stripit is possible to plug the module directly into the contact board, which greatly facilitates prototyping. This connector was used inmagnetic encodersfor micro motors by Pololu. With the use of the module the whole circuit can be plugged into thecontactboard and its operation can be tested before it is implemented in the finished project.

There are available modules with straight and angle version of JST SH 6-pin socket.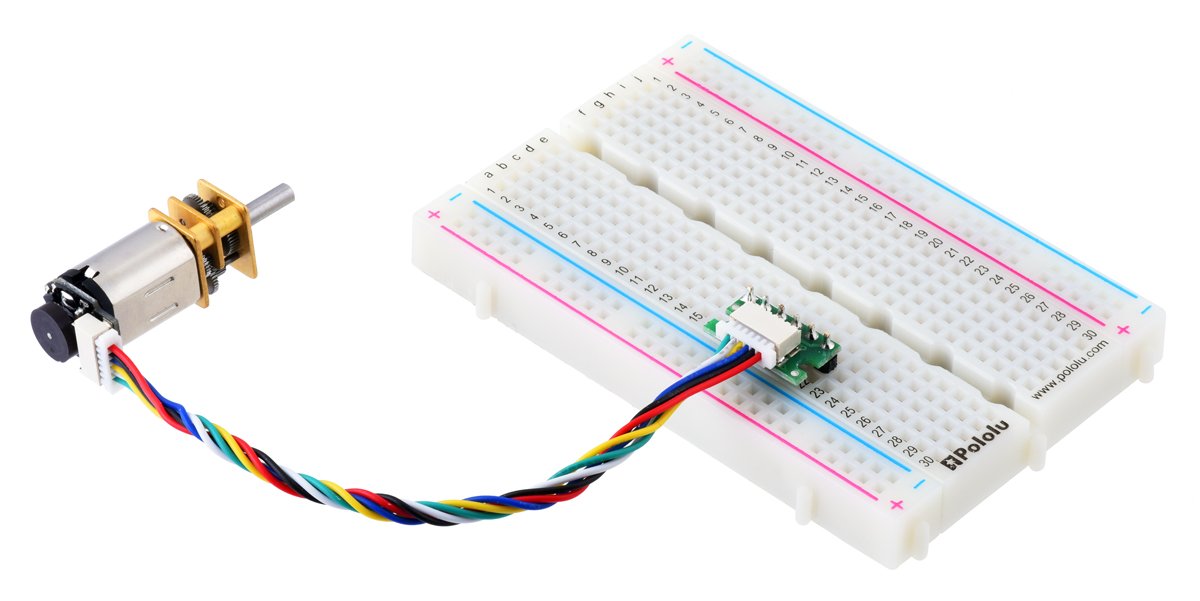 Example of connection of the module with JST SH 6-pin socket.
Specifications of the module with JST SH socket
Number of pins: 6
Pin pattern

JST SH connector: 1 mm
module: 2.54 mm

Wire description:

Red:

Motor power supply (voltage)

Black:motor power supply (ground)
Blue:Encoder power supply (voltage)
Yellow:encoder output A

White:

encoder B output

Green:

encoder power supply (ground)

Dimensions: 15.2 x 8.9 x 1.02 mm

Weight: 0.5 g