Product description: Pico Decker - quadruple lead expander for Raspberry Pi Pico
Pin extension capRaspberry Pi Pico. There are4 additionalPicoslotson the board and 1 slot dedicated for Raspberry Pi Pico. The Pico Decker allows you to connect your Raspberry Pi Pico to 4 Pico Deckers or moresensorsand modules using patch cords. The Pico Decker overlay hassigned Pico module pinsmaking it easy to connect accessories.
When using multiple overlays or additional modules, make sure there are no data pin conflicts.
Raspberry Pi Pico
The Raspberry Pi Pico module features the Raspberry Pi Foundation's proprietary microcontroller, theRP2040. Raspberry Pi Pico is programmed via the microUSB port inC/C++ or MicroPython.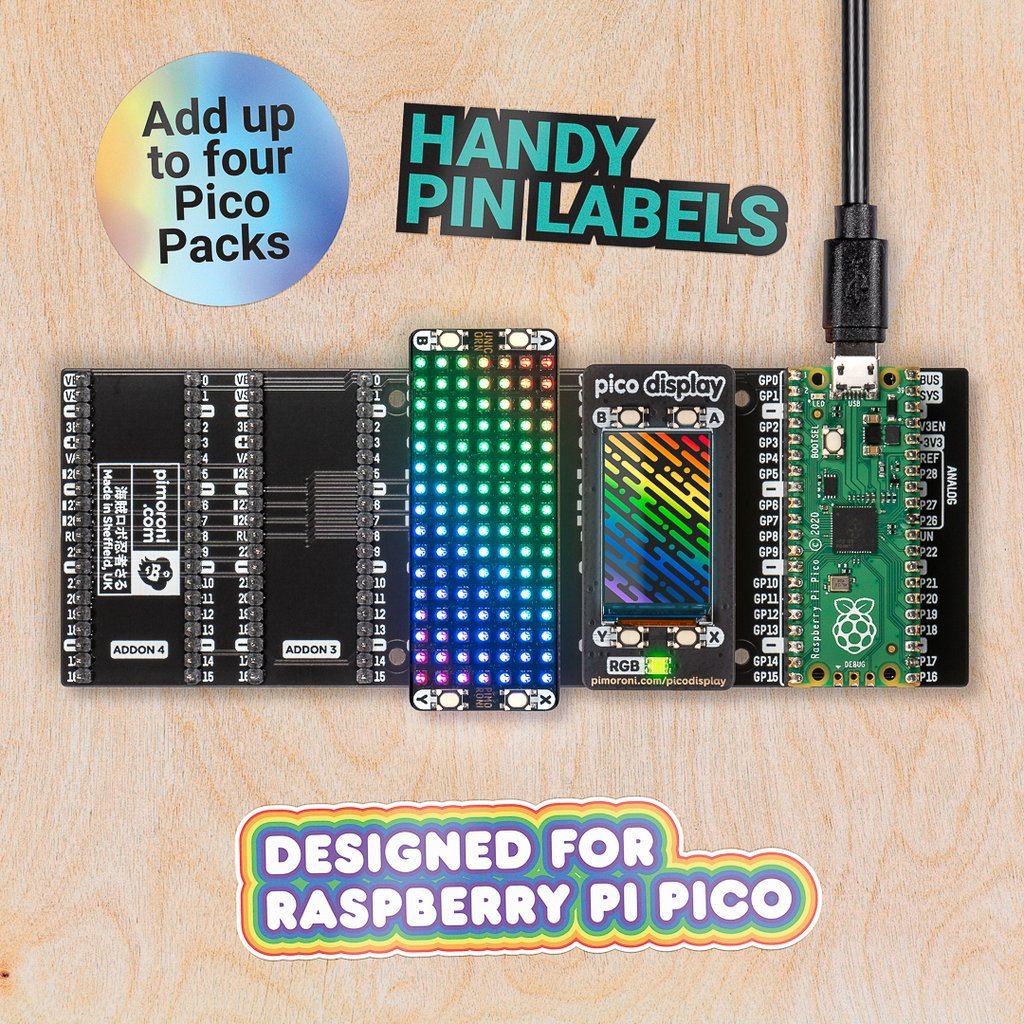 Pico Decker extension for Raspberry Pi Pico.
Main features of the Pico Decker extension
One slot with female connectors to connect aRaspberry Pi Pico with soldered connectors
Four slots with male pins to connect overlays or accessories using connection cables
4 M2.5 mounting holes
4 rubber feet
Compatible with Raspberry Pi Pico
Fully assembled
No soldering required
Dimensions: 148 x 52 x 13 mm (including connectors and feet)