Product description: Pico Proto - prototyping board for Raspberry Pi Pico
Prototyping board allows you to solder a module into it Raspberry Pi Picomodule and create projects based on it. The overlay has 6 x 20 holes with a 2.54 mm pitch into which modules or connectors can be soldered to create Raspberry Pi Pico sandwiches. Using it, you can transfer designs from a contact board to a prototype board by soldering individual components.
Raspberry Pi Pico
The Raspberry Pi Pico module features the proprietaryRP2040chip. The Pico is programmed via the microUSB port inC/C++ or MicroPython.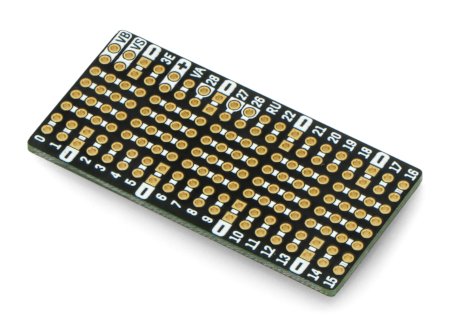 Pico Proto for Raspberry Pi Pico.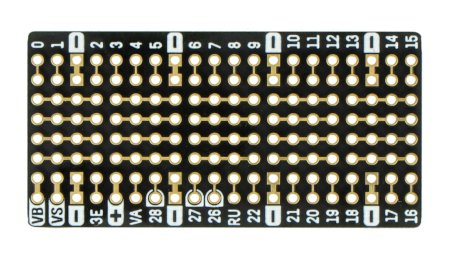 Pico Proto for Raspberry Pi Pico.
Main features of Pico Proto
40 pins at 2.54mm pitch for mounting the Raspberry Pi Pico
120 pins of 2.54 mm (6 x 20) for mounting accessories
Compatible with Raspberry Pi Pico
Dimensions: 51 x 25 x 1 mm