Description of product: Iduino Module with LED RGB SMD
Iduino module withdiodeSMD is able to emitRGB color. It has a 4-pin connector with adjustable inputPWM. It can be controlled via theArduino.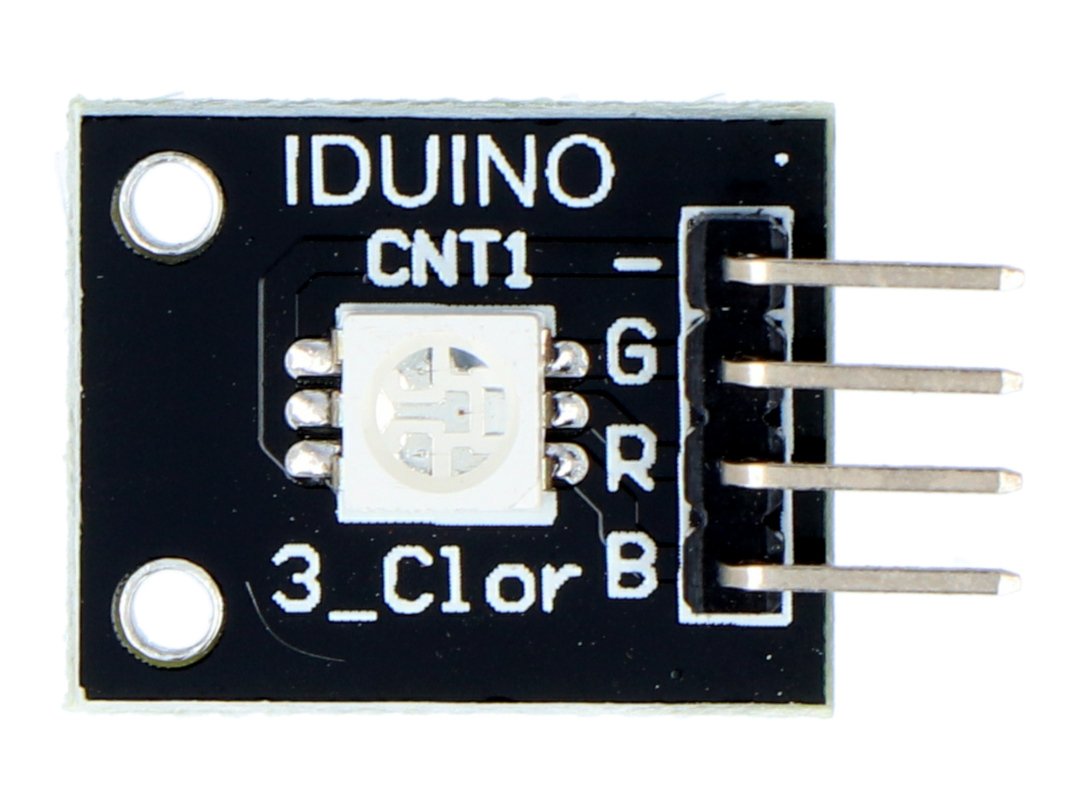 Service module with diode
The sensor has a 4-pin connector digital RGB outputs to be attached to the pin of the microcontroller, e.g.an Arduino.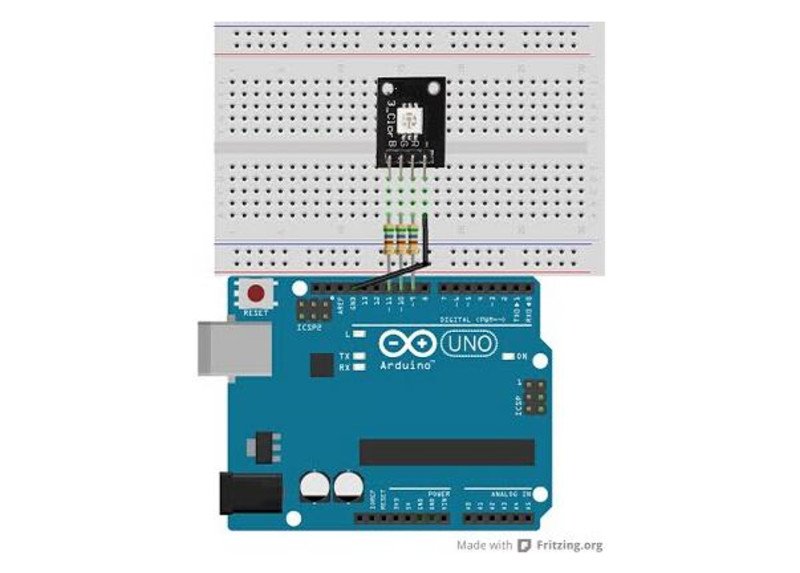 Example of connecting to Arduino Uno
| Pin | Description |
| --- | --- |
| GND | The ground of the system. |
| RGB | The output signal is digital. |
Specification module LED RGB SMD
Voltage red: 1.8 V to 2.1 V
Voltage green: 3.0 V to 3.2 V
Voltage blue: from 3.0 V to 3.2 V
Length of the light beam for the red color: from 620 nm to 625 nm
The length of the beam of light for green: from 520 nm to 525 nm
The length of the light beam for blue from 465 nm to 470 nm
Brightness red: 600 mcd 800 MCD at 20 mA
Brightness of green color from mcd 800 to 1000 MCD at 20 mA
Brightness blue: 1500 mcd to the 2000 MCD at 20 mA
Module dimensions: 25 x 15 x 2 mm