Product description: Poplar plywood - 3 mm - 300 x 300 mm - 5 pieces.
Plywood made of poplar veneer layers using urea glue, cut to a sheet of 300 x 300 mm. Material suitable for engraving and laser cutting, easy to process. One package contains 5 pieces. Thickness of single sheet of plywood is 3 mm. Shade and grain may vary due to natural character of the material.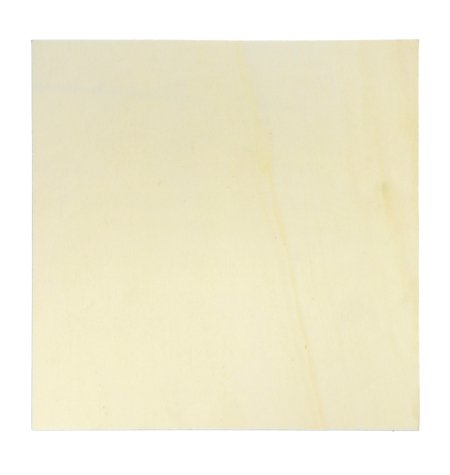 Poplar plywood - 3mm - illustrative photo. Shade and arrangement of the rings may vary from the photo.
Set contains 5 pieces of plywood with dimensions of 300 x 300 mm.
Use of plywood in practice
Product is perfect as an accessory for Snapmaker multifunction devices and Neje laser plotters. Engraving on poplar plywood is easy, thanks to the adequately smooth surface and very light color of the material. The veneer can also be processed byCO2 laser or saw cutting, milling, drilling and gluing.
Specification of plywood
Dry strength plywood
Color: very light brown
Material: plywood made of poplar wood
Sanded on both sides
Thickness of single sheet of plywood: 3 mm
Size: 300 x 300 mm