Description: Female-Female Cable JST SH 6 PIN 25 cm - Pololu 4767
JST SH 6-pin female-female cable made by Pololu. It has a length of 16 cm, its conductor diameter is 28 AWG and pin gauge is 1 mm. This type of cables are used in Pololu's magnetic encoders. They can also be used to connect to the JST SH 6-pin socket module which can be plugged directly into the contact board, making circuit prototyping easier.

Thecablesare available invarious lengths.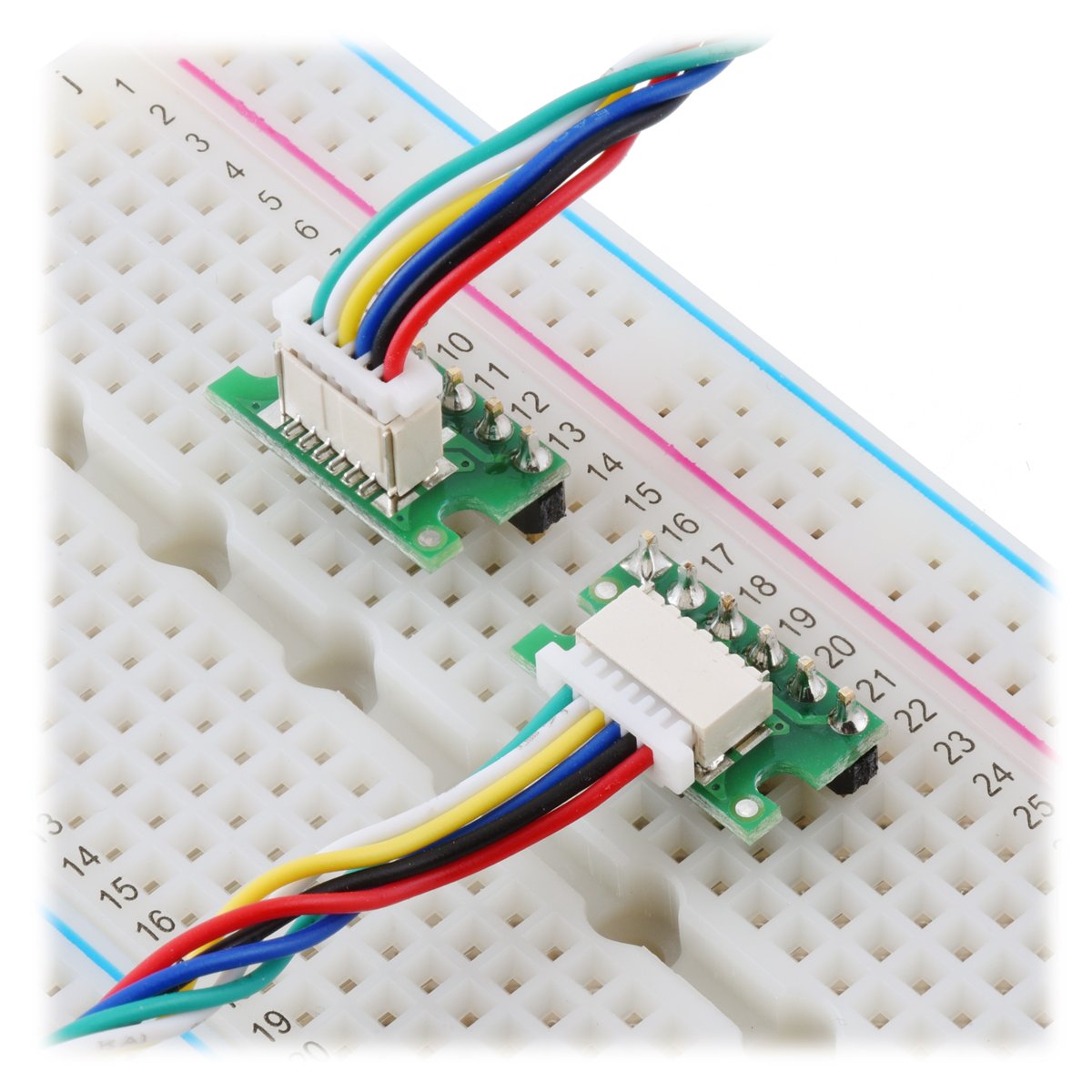 Example of connection of cable with JST SH 6-pin socket.
The offer also includes cables ended on one side with a plug:
and female-to-female cables:
Modules with JST SH socket are also available:
Specifications of JST SH cable
Number of pins: 6
Pinout
Cable length: 25 cm
Diameter: 28 AWG
Wire description:

Red:

Motor power (voltage)

Black:motor power (ground)
Blue:Encoder power supply (voltage)
Yellow:encoder A output

White:

Encoder B output

Green:

encoder power supply (ground)

Weight: 2.5 g