Description: Female-Female Cable JST SH 6 PIN 40 cm - Pololu 4768
Pololucompany's cable terminated with two JST SH type female plugs. The length of the cable is 40 cm, diameter of its conductors is28 AWG, and pin raster is1 mm. This type of cable is used in Pololu's magnetic encoders. They are also used to connect to the JST SH 6-pin socket module which can be plugged directly into the contact board, facilitating circuit prototyping.

Thecablesare available invarious lengths.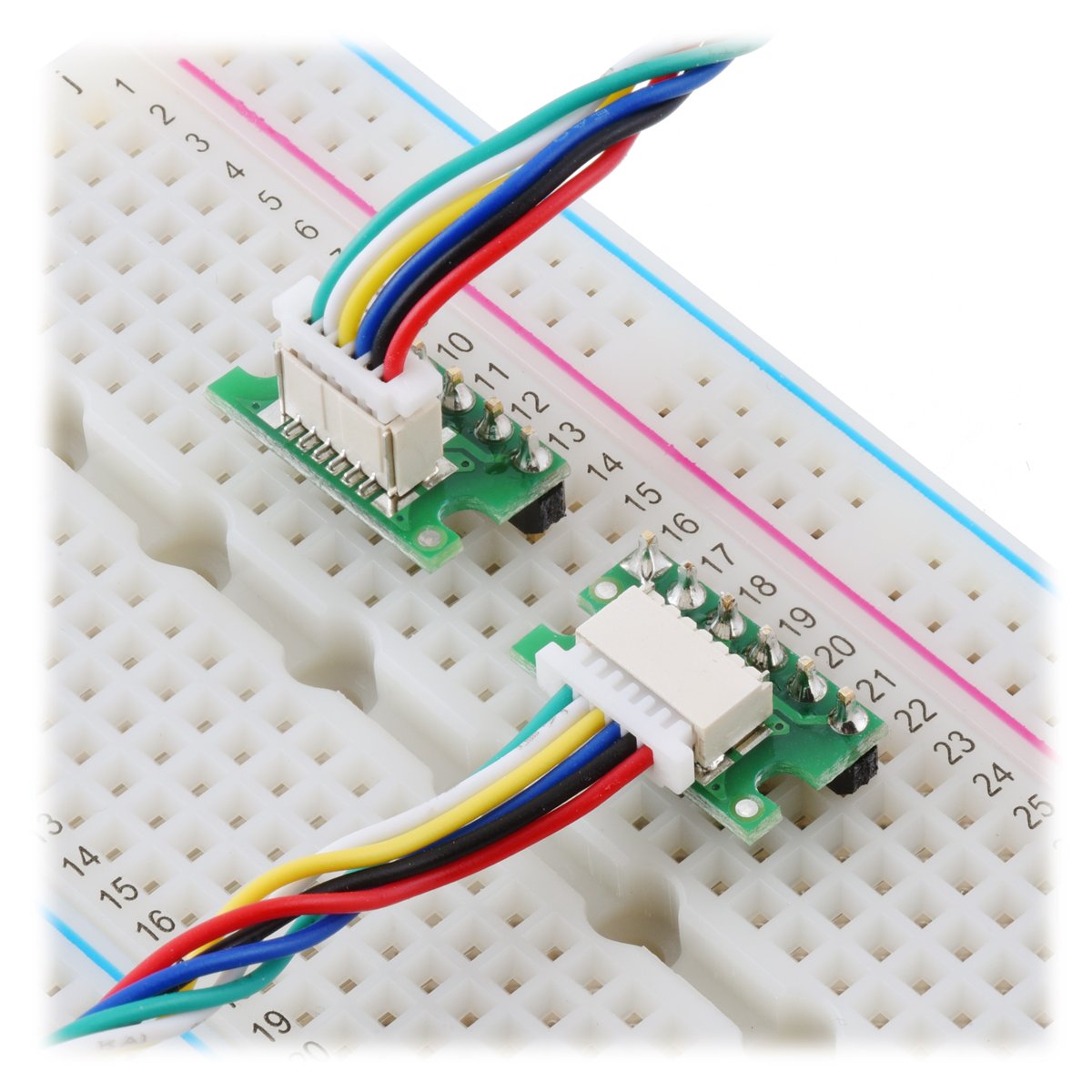 Example of connection of cable with JST SH 6-pin socket.
The offer also includes cables ended on one side with a plug:
and female-to-female cables:
Modules with JST SH socket are also available:
Specifications of JST SH cable
Number of pins: 6
Pinout
Cable length: 40 cm
Diameter: 28 AWG
Wire description:

Red:

Motor power (voltage)

Black:motor power (ground)
Blue:Encoder power supply (voltage)
Yellow:encoder A output

White:

Encoder B output

Green:

encoder power supply (ground)

Weight: 4 g