The set allows for high speeds. The user has a choice of
the following configurations: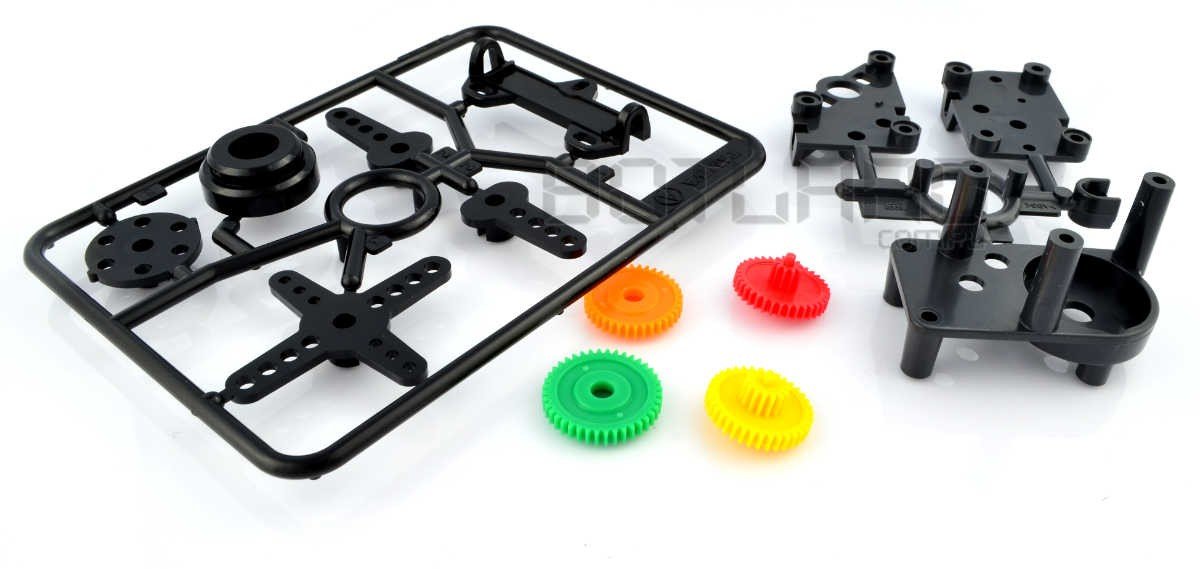 Translation

Speed

Torque

11.6:1

870 rpm

0.16 kg*cm
15.8 mNm

18:1

560 rpm
0.23 kg*cm
(22.9 mNm)
The parameters given are calculated for idling without taking into account gear losses.
Included:
RE-260 motor
Gearbox body
Pulleys
Fixing shafts
Set of sprockets
Mounting glue
Set of nuts and bolts
Allen key
Installation instructions in English
Technical data of Tamiya gearbox 72002
Supply voltage: 3 V to 6 V
Shaft: round 4 mm
Possible postponements: 11.6:1 or 18:1
Engine revolutions: 9600 rpm
Engine: Mabuchi RE-260 ( documentation )
Accessories
The kit works with other Tamiya components. For example, Tamiya sports wheels can be attached directly to the gear shafts.
The DC motor controller modules available in our offer can be used to control the motors. The controllers can be controlled using the starter sets
(e.g. Arduino, STM32Discovery or Rasbperry Pi mini computer ).
If you use your own PCB, we invite you to get acquainted with our offer of controllers in the form of integrated circuits in housings for surface and plated soldering.