Description of product: Grove RGB LED Matrix driver
RGB LED Matrix 8 x 8 with acontrol unit, designed to display simple images and patterns of64 pixelsLEDs, and255 colorsfor each pixel, which gives almost unlimited possibilities. Voltage supply from 3.3 V to 5 V. The kit includesthe cable Grove.
Grove - RGB LED Matrix
Matrix driver MY9221was equipped with a 12-channel (R/G/B x 4)regulator of constant currentAPDM.The Grove module needs twodriversMY9221 to control the LEDs. The matrix is a partof the Grove system, which is very easy to create without soldering skills. It is sufficient to connect the individual modules using a special Grovecable. The manufacturer has prepared aguide on how to plug in the module and program Arduino, as well asa librarywith sample codes.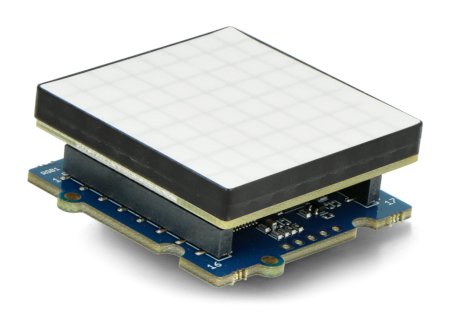 Grove - RGB LED Matrix driver
Characteristics of the Grove matrix
8 x 8 pixels
RGB
255 colors
Built-in MCU
Support for displaying custom images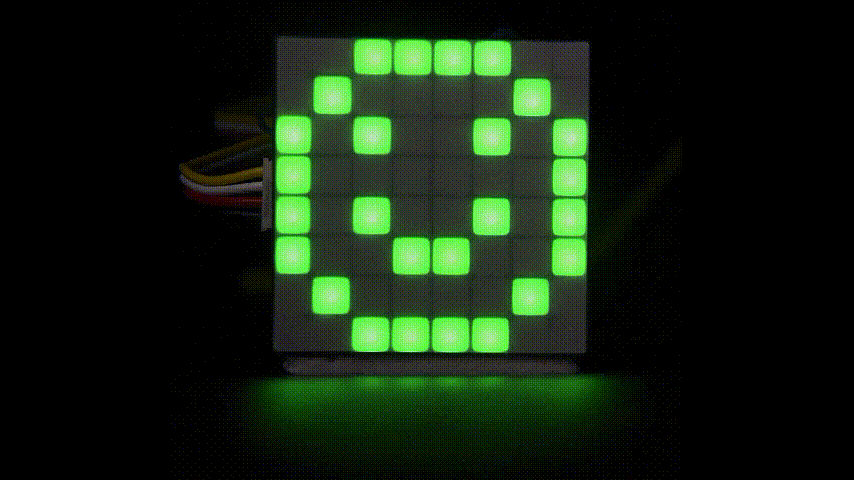 Specifications of Grove - RGB LED Matrix driver
Option
Range
Voltage
from 3.3 V to 5 V
Operating temperature
from - 40℃ to + 85

℃

Interface
I2C
I2C address
0x65
Dimensions
40 mm x 40 mm x 21 mm
Weight
17.3 g
Package dimensions
120 mm x 100 mm x 33 mm
Gross weight
28 g